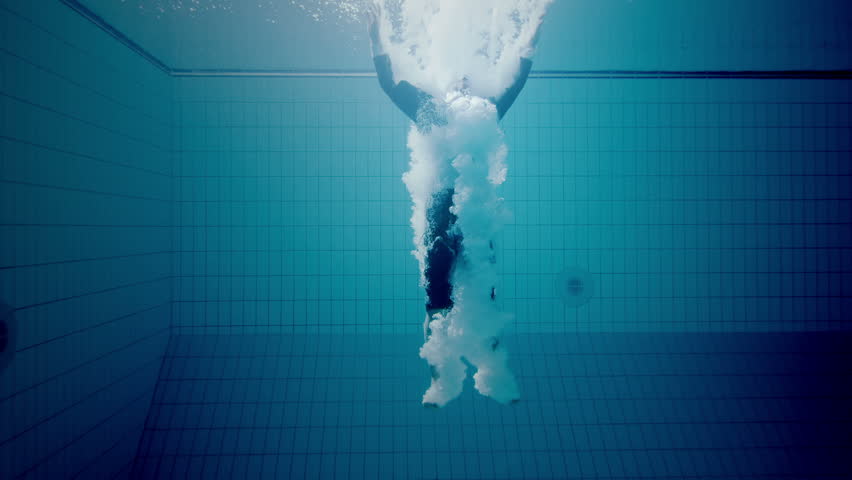 Try
The word TRY can be typed using only the top row of keys on a QWERTY keyboard.
Usage statistics for the verb try:
View more statistics!
Try is sometimes a misspelling of trying.
The word try is considered to be an easy one, according to the Dale-Chall word list, which includes 3000 words that all fourth-grade American students should know and understand.
Definition of the noun
try
What does try mean as a name of something?
noun - plural: tries
Alternative definition of the noun
try
noun
An attempt.
An act of tasting or sampling.
[rugby] A score in rugby, analogous to a touchdown in American football.
Specialised definition of the noun
try
Glossary of sports / rugby league
touching the ball down in the in-goal area; worth four points (2005. Chambers Sports Factfinder. Chambers Harrap Publishers Ltd)
Glossary of sports / rugby union
a score achieved by touching the ball on the ground behind the line of the opposing team's posts. Five points are scored for a try in rugby union, and four points in rugby league. (2006. Dictionary of Sport and Exercise Science. A&C Black Publishers Ltd)
touching the ball down in the in-goal area; worth four points (2005. Chambers Sports Factfinder. Chambers Harrap Publishers Ltd)
a score, worth 5 points, that's awarded when the ball is touched down by a player on the attacking side after it has been carried or kicked across the try-line. The scoring team is also awarded a conversion kick
Definition of the verb
try
What does try mean as a doing word?
Try is one of the top 50 most common verbs in the English language.View more statistics!
verb - inflections: tried
make an effort or attempt

example

: They try to move

syntax

:

Syntactic formula
Example for the syntactic formula
[

Agent

- being or organization] [Verb] [Predicate, -ing]
I tried exercising
[

Agent

- being or organization] [Verb] [Predicate, subject control with infinitive]
I tried to exercise
[

Agent

- being or organization] [Verb] [

Theme

, not sentential clause]
I tried the exercise routine

lexical domain

: Activities - verbs of political and social activities and events

more specific terms

:

put to the test, as for its quality, or give experimental use to
put on trial or hear a case and sit as the judge at the trial of
take a sample of

examples

: Try these new crackers | They try more bread

lexical domain

: Consumption - verbs of eating and drinking

more generic terms

: consume / have / ingest / take / take in

= serve oneself to, or consume regularly

more specific word

: degust

= taste with relish

examine or hear (evidence or a case) by judicial process
give pain or trouble to

example

: Sam cannot try Sue

syntax

:

Syntactic formula
Example for the syntactic formula
[

Cause

] [Verb]
The clown amused
[

Cause

] [Verb] [

Experiencer

]
The clown amused the children
[

Cause

] [Verb] [

Experiencer

] [Adjective]
That movie bored me silly
[

Cause

] [Verb] [

Experiencer

] with [Oblique]
The clown amused the children with his antics
[

Cause

, genitive]'s [Oblique] [Verb] [

Experiencer

]
The clown's antics amused the children
[

Experiencer

- being] [Verb] [Adverb]
Little children amuse easily

Verbs of Psychological State (with the same syntax): abash, affect, afflict, affront, aggravate, aggrieve, agitate, agonize, alarm, alienate, amaze, amuse, anger, annoy, antagonize, appall, appease, arouse, assuage, astonish, astound, awe, baffle, befuddle, beguile, bewilder, bewitch, boggle, bore, bother, bug, calm, captivate, chagrin, charm, cheer, chill, comfort, concern, confound, confuse, console, content, convince, cow, crush, cut, daunt, daze, dazzle, deject, delight, demolish, demoralize, depress, devastate, disappoint, disarm, discombobulate, discomfit, discompose, disconcert, discourage, disgrace, disgruntle, disgust, dishearten, disillusion, dismay, dispirit, displease, disquiet, dissatisfy, distract, distress, disturb, divert, dumbfound, elate, electrify, embarrass, embolden, enchant, encourage, enervate, engage, engross, enlighten, enliven, enrage, enrapture, entertain, enthrall, enthuse, entice, entrance, exasperate, excite, exhaust, exhilarate, fascinate, fatigue, faze, flabbergast, flatter, floor, fluster, frighten, frustrate, gall, galvanize, gladden, gratify, grieve, harass, harm, haunt, hearten, horrify, humble, humiliate, hurt, hypnotize, impair, impress, incense, inflame, infuriate, inspire, insult, interest, intimidate, intoxicate, intrigue, invigorate, irk, irritate, jade, jar, jollify, jolt, lull, madden, menace, mesmerize, miff, molest, mollify, mortify, move, muddle, mystify, nauseate, nettle, numb, obsess, occupy, offend, outrage, overawe, overwhelm, pacify, pain, peeve, perplex, perturb, pester, pique, placate, plague, please, preoccupy, provoke, puzzle, quench, rankle, ravish, reassure, recharge, refresh, rejuvenate, relax, relieve, repel, repulse, revitalize, revolt, rile, roil, ruffle, sadden, satiate, satisfy, scandalize, scare, shake, shame, shock, sicken, sober, solace, soothe, spellbind, spook, stagger, startle, stimulate, sting, stir, strike, stump, stun, stupefy, surprise, tantalize, taunt, tease, tempt, terrify, terrorize, threaten, thrill, throw, tickle, tire, titillate, torment, torture, touch, transfix, transport, trouble, unnerve, unsettle, uplift, upset, vex, weary, worry, wound, wow.

lexical domain

: Emotions - verbs of feeling

test the limits of
melt (fat or lard) in order to separate out impurities
put on a garment in order to see whether it fits and looks nice
Place
Try a.k.a. Tororo Airport is an airport in Uganda. It is one of the forty-six airports in the country.
Group
Try is a musical group.
Music
"Try" is a song recorded by American singer songwriter Pink, which she released as the second single from her sixth studio album, The Truth About Love. Written and composed by Michael Busbee and Ben West and produced by Greg Kurstin, it is a pop rock ballad about taking risks with love, no matter what consequences may result.
"Try" is a pop ballad written by Canadian singer Nelly Furtado and Brian West for Furtado's second album, Folklore. Produced by Track & Field, it was released as the second single from the album in February 2004. Furtado said the song "is about the reality of love. My energy used to just go everywhere, but now I'm more grounded because I've found true love. The idea here is that, yeah, sometimes life sucks. But life is only so long, and somebody can come along who makes you want to be a better person. You just have to roll with the punches. So "Try" is not a happy-go-lucky song. It has a strange arrangement because the chorus happens only twice, and the end is improvisational. It's like one of those epic power ballads." The Los Angeles Times said of "Try", "Her unfettered enthusiasm wins out as she sings of passion for life".
"Try" a.k.a. "Try!" is the first live album by the John Mayer Trio. It was released by Columbia Records on November 22, 2005. The album was nominated for Best Rock Album at the 49th Annual Grammy Awards.
"Try" is a song recorded by American singer-songwriter Colbie Caillat from her fifth studio album, Gypsy Heart. It was released as the lead single on June 9, 2014 by Republic Records. The song was written by Caillat, Babyface and Jason Reeves and was produced by Babyface. Lyrically, the midtempo ballad is about not trying to be someone else in order to make others happy and it was written after a session where Caillat was feeling pressure to be someone she was not, both musically and image-wise. It received acclaim from music critics, who noted it was a simple, but beautiful empowering ballad.
"Try" is a song written by Greg Keelor and Jim Cuddy, and recorded by Canadian country rock group Blue Rodeo. Released in October 1987, it was the second single from their debut album, Outskirts. The song peaked at number 1 on the RPM Country Tracks chart, number 3 on the Adult Contemporary chart and number 6 on the Top Singles chart. At the 1989 Juno Awards, "Try" was named Single of the Year and Video of the Year.
"Try" is the fifth studio album by Christian Contemporary-Folk-Pop-Rock musician Bebo Norman. The album is the third with Essential Records, and his sixth album overall including his first independent release. This album was released on August 24, 2004, and the producers are Brown Bannister, Matt Bronleewe and Mitch Dane.
"Try" is the opening song from the 1997 Michael Penn album Resigned.
"Try" is a musical single of AnnaGrace.

also known as Try (The Harder Mixes)
released on (13 years ago)

"Try" is the first single from the 2010 Schiller gold album Atemlos with vocals by singer Nadia Ali from New York City. The single was officially released on 9 March 2010 and was peaking at number 58 on German Singles Chart in 2010. The single includes the song ″Salton Sea″. The cover art work shows a photography of a scene from the music video with Nadia Ali and Christopher von Deylen. The music video was shot in Berlin, Germany.
"Try" is a 2004 single album by Nelly Furtado.
"Try" is a composition.
"Try" is the 2012 single album by Pink.
"Try" is a composition.
Film
"TRY" is a film.
Miscellanea
Try: A try is a way of scoring points in rugby union and rugby league football. A try is scored by grounding the ball in the opposition's in-goal area. Rugby union and league differ slightly in defining 'grounding the ball' and the 'in-goal' area.
Try a.k.a. Revaluation of the Turkish Lira: The new Turkish lira was the currency of Turkey and the de facto independent state of the Turkish Republic of Northern Cyprus between 1 January 2005 and 1 January 2009 which was a transition period for the removal of six zeroes from the currency. The new lira was subdivided into 100 new kurush. The symbol was YTL and the ISO 4217 code was TRY.
Try a.k.a. The Turung language is an extinct language formerly spoken in Assam. The Turung people who spoke this language now speak Assamese or Singpho languages.

also known as Tailung, Tai Turung, Tairong

Try a.k.a. trpA is a gene.
try a.k.a. MQL is an abbreviation for Metaweb Query Language. MQL, usually pronounced mickle, is the programmatic interface to Freebase, or the API. That is, its the way applicationsincluding those you may write-- get information into and back out of the data store at the heart of Freebase.The current implementation uses JSON syntax, making it ideal for JavaScript and python based clients. A future version of MQL will support XML syntax. Youre encouraged to write your own application using the Freebase data in whatever way you think is useful! For guidance and inspiration, check out the MQL manual and a bunch of webs apps that were built with Freebase data.
Printed books with definitions for
Try
Click on a title to look inside that book (if available):
Average Function The next function to try is the AVERAGE function this will give the mean average of several figures. To Create Average Function MOUSE 1. 2. 3. 4. 5. Enter or locate several figures you wish to find the average of. In an empty ...
by W C Winnie Li
Then there are two idéle class characters pu, v of IF/F* such that, at each place v, the representation try is a constituent of the induced representation p(uw, v,). This is the representation—theoretic analogue of the statement that the space of ...
by Jeanette Hurt
A different red grape — and subsequent wine — to try is the garnacha. The garnacha (also known as grenache in France) grape is grown all over Spain and blended into wines, but for a truly great garnacha wine, head to the Priorat region .
by Antonio L. Zichichi
obvious exchange to try is that of an f. Consider the simplest description of total cross sections, a Regge term given exactly by duality diagrams and a Pomeron term which simply counts quarks and gives the 3/2 rule, and a third term which ...
Differential Equations, Modeling, and Computation by Carmen Chicone
A useful function to try is an exponential of one of the state variables. The reason is that exponentials survive differentiation and the constant in the exponent can be used as an extra parameter to make it more likely the divergence has a fixed ...
A What-Comes-Next Guide to a Safe and Informed Recovery by Arnold Melman M.D., Rosemary Newnham
KETOCONAZOLE If the removal or switching of antiandrogens does not prove successful, or fails after a time, then the next thing to try is a drug called ketoconazole, which suppresses the production of the testosterone by the adrenal glands.
Why Right-Brainers Will Rule the Future by Daniel H. Pink
" One reason to give the gratitude visit a try is that it can generate a momentum of its own. Those who are thanked ...
Studies on Complementation Over the Past Three Hundred Years by Martti Juhani Rudanko
Overall, try is the most commonly occurring verb, as it was in the LOB sample above, though its incidence ...
The Ultimate Digital Photography Resource (Adobe Reader) by Michael R. Miller
The first tool to try is the Despeckle filter. As the name implies, this filter removes the "speckles" from your photos by blurring all of the photo except the hard edges around objects. So, even though the graininess is blurred out, the objects you ...
Online dictionaries and encyclopedias with entries for
Try
Click on a label to prioritize search results according to that topic:
Usage statistics about
try
The following statistics are based on the British National Corpus, so they are representative for the British English from the later part of the 20th century, both spoken and written.
Usage statistics for the verb try:
Distribution of usage frequency for the most common synonyms of the noun try:
Distribution of usage frequency for the most common synonyms of the verb try:
Photos about
Try
Click on an item to view that photo:
View more pictures about Try on.
If you need related images for an article or a report, you can download stock photos:
More...
Videos about
Try
Click on an item to play that video:
View more videos about Try on, Try Out, Penalty Try, Worth a Try, Give It a Try, Old College Try, and Interception Try.
See also the pronunciation examples of Try!
Sign language
Click on an item to play that video:
Quotes about
Try
Love is

Try

of sex...

Sex is

Not try of

Love...

Sex to try...

Love try...

Try by try with life... (Otteri Selvakumar)
more quotes about try...
Scrabble value of T1R1Y4
The value of this 3-letter word is 6 points. It is included in the first and second editions of the Official Scrabble Players Dictionary.
Anagrams of
T
R
Y
What do you get if you rearrange the letters?
See also the blanagrams of Try!
Share this page
Next...
Go to the usage examples of Try to see it in context!