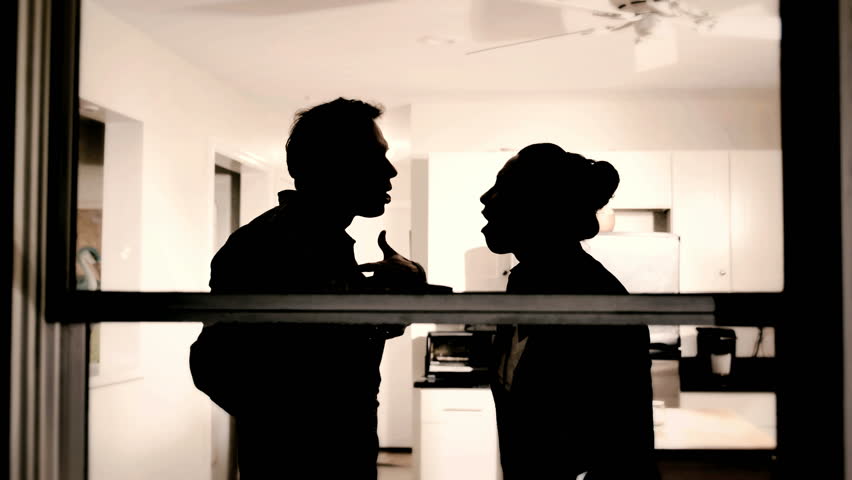 Trouble
Trouble appears in the following tongue twister:
Don't trouble trouble, until trouble troubles you! If you trouble trouble, triple trouble troubles you!
The following statistics are based on the British National Corpus, so they are representative for the British English.
Usage statistics for the noun trouble:
Distribution of usage frequency for the most common synonyms of the noun trouble:
Distribution of usage frequency for the most common synonyms of the verb trouble:
The word trouble is considered to be an easy one, according to the Dale-Chall word list, which includes 3000 words that all fourth-grade American students should know and understand.
Definition of the noun
trouble
What does trouble mean as a name of something?
Trouble is one of the top 1000 most common nouns in the English language.
noun - plural: troubles
a source of difficulty

example

: one trouble after another delayed the job

lexical domain

: Cognitive Processes - nouns denoting cognitive processes and contents

synonym of trouble

: problem

more generic word

: difficulty

= a factor causing trouble in achieving a positive result or tending to produce a negative result

more specific terms

:

an angry disturbance

example

: they had labor trouble

lexical domain

: Natural Events - nouns denoting natural events

more generic words

: disturbance / perturbation

= activity that is a malfunction, intrusion, or interruption

an event causing distress or pain
an effort that is inconvenient

examples

: I went to a lot of trouble | he won without any trouble

lexical domain

: Acts - nouns denoting acts or actions

synonym of trouble

: difficulty

more generic terms

: effort / elbow grease / exertion / sweat / travail

= use of physical or mental energy

more specific terms

:

a strong feeling of anxiety
an unwanted pregnancy
Alternative definition of the noun
trouble
noun
A distressful or dangerous situation.
A difficulty, problem, condition, or action contributing to such a situation.
A violent occurrence or event.
Efforts taken or expended, typically beyond the normal required.
A malfunction, as in "heart trouble".
Liability to punishment; conflict with authority.
Definition of the verb
trouble
What does trouble mean as a doing word?
verb - inflections: troubled | troubling | troubles
Alternative definition of the verb
trouble
verb
[context: transitive, now rare] To disturb, stir up, agitate (a medium, especially water).
[transitive] To mentally distress; to cause (someone) to be anxious or perplexed.
[transitive] In weaker sense: to bother; to annoy, pester.
[reflexive or intransitive] To take pains [term, to] do something.
People
There are other people with in their name, like Trouble Funk, Trouble Troy, Trouble T Roy, Trouble Andrew, Courtney Trouble, Trouble Over Tokyo, Chris Trouble Delfosse and Trevor Andrew aka Trouble.
Group
Trouble is an American doom metal band noted as one of the pioneers of their genre, alongside bands such as Candlemass and Saint Vitus. The band created a distinct style taking influences of the British heavy metal bands Black Sabbath and Judas Priest, and psychedelic rock of the 1970s. A critically acclaimed group, their first two albums, Psalm 9 and The Skull are cited as landmarks of doom metal. To date, Trouble has released eight studio albums. Although the band never officially broke up, Trouble was plagued by extended inactivity after their original singer Eric Wagner left in 1997. He eventually rejoined in 2000 before leaving again eight years later.
members:
genres: Stoner rock, Doom metal, Heavy metal, Rock music
albums: "Manic Frustration", "Plastic Green Head", "Psalm 9", "Run to the Light", "The Skull", "Trouble", "Simple Mind Condition", "Unplugged", "Demos & Rarities (1980-1995)", "The Dark Riff", "One for the Road", "Demos & Rarities 1984 - 94, Part II", "Live in L.A.", "The Distortion Field"
official website: www.newtrouble.com
Films
"Trouble" a.k.a. "Duplicity" is a 2005 thriller film written by Harry Cleven, Isabelle Coudrier-Kleist, Sophie Hiet, Yann Le Nivet, Jérôme Salle and directed by Harry Cleven.
"Trouble" is a 1933 British comedy film directed by Maclean Rogers and starring Sydney Howard, George Curzon and Dorothy Robinson. A pair of stewards on a cruise ship manage to foil the plans of jewel thieves.

country: United Kingdom
language: English Language
genre: Comedy
released in (82 years ago)
Game
Trouble is a board game in which players compete to be the first to send four pieces all the way around a board. Pieces are moved according to the roll of a die. Trouble was developed by the Kohner Brothers and initially manufactured by Irwin Toy Ltd., later by Milton Bradley. The game was launched in the United States in 1965. It is very similar to the much older game, Mensch ärgere dich nicht as well as another Hasbro game, Sorry!.
also known as 美國十字戲
genre: Children's game
Music
"Trouble" is a song recorded by British alternative rock band Coldplay for their debut album, Parachutes. The band wrote the song and co-produced it with British record producer Ken Nelson. The song repeats the word "trouble" throughout the lyrics, and its musicscape is minimalist built around a piano.
"Trouble" is the debut album by the Senegalese-American hip hop and R&B singer Akon, released in 2004. The album contains Akon's first worldwide hit single, "Lonely", however, the release of "Locked Up" propelled Akon to sign a record deal. The album performed well in the United Kingdom where it peaked at #1 on the UK Album Chart and has reached 2x platinum status in the United States with 2.8 million sales.
"Trouble" is a song recorded by American musician Pink for her third studio album Try This. It was written by Tim Armstrong and Pink and features a prominent guitar riff. The song was released as the album's first single in North America and second international single. It was moderately successful, its highest peak on the Canadian Singles Chart at #2. The single peaked at #68 on the Billboard Hot 100 and at #7 on the UK Singles Chart; a subsequent cover in 2005 by Shakin' Stevens was also commercially successful in the UK, peaking at #20.
"Trouble" is the second studio album by English recording artist Natalia Kills, released on 3 September 2013 by Cherrytree Records through will.i.am Music Group and Interscope. Recording for the album started in early 2012 and took place in Los Angeles and New York. During that time, Kills was accompanied by some producers including Jeff Bhasker, who served as Trouble '​s executive producer. Bhasker helmed a multitude of production tasks, including production, instrumentation and songwriting.
"Trouble" is a song written by the English singer-songwriter and musician, Cat Stevens, during a period from 1969 to 1970. Stevens was recovering during what amounted to nearly a year of convalescence, after being diagnosed with a collapsed lung and tuberculosis. He spent three months in King Edward VII Hospital, Midhurst, England, transferring afterward to another nine months of bedrest at home. Stevens, who was near death at the time he was admitted in the hospital, used the time he was recuperating for contemplation, and wrote dozens of songs, including "Trouble", many of which were recorded much later.
"Trouble" is a song recorded by British recording artist Leona Lewis and American entertainer Childish Gambino for Lewis' third studio album, Glassheart. Inspired by Lewis' break-up with childhood sweetheart Lou Al-Chamaa, "Trouble" is a mid-tempo R&B and trip hop ballad, with a piano and strings-driven melody. It was written by a British writing collective consisting of Lewis, Donald Glover, Hugo Chegwin, Harry Craze, Shahid Khan, James Murray, Mustafa Omer, Emeli Sandé and Fraser T Smith. Production came courtesy of Khan under his production name of Naughty Boy and Smith, along with co-producer Chris Loco and additional producer Jahlil Beats. Music critics noted that the urban production marked a new direction for Lewis, particularly by featuring Gambino during the song's middle eight breakdown with a poetic rap verse. A version excluding Gambino is also included on Glassheart.
"Trouble" is a song recorded from British girl-group Neon Jungle and released as their debut single by RCA Records, written and produced by CocknBullKid and Benjamin Berry. "Trouble" was released on 1 September 2013, and made its UK Singles Chart debut a week later at number twelve. It precedes a full-length studio album due to be released in the first half of 2014.
"Trouble" is the debut album by Maine singer-songwriter Ray LaMontagne. It was released on September 14, 2004 in the United States, and on September 20, 2004 in the United Kingdom. Although the album was released in 2004, the song didn't enter the top five of the UK charts until August 2006. The album was produced by Ethan Johns, released on RCA Records, marketed by BMG and distributed by Stone Dwarf Records.
"Trouble" is the first studio album from British rock band Whitesnake, led by former Deep Purple vocalist David Coverdale. It reached #50 on the U.K. Chart when it was released in October 1978. This followed the 4 track EP "Snakebite", later available as an import album, from continental Europe.
"Trouble" is a blues song written by Jerry Leiber and Mike Stoller, originally performed by Elvis Presley in 1958 and covered by a number of artists in later years, most notably by Amanda Lear.
"Trouble": "Trouble," a song written, composed, and performed by Lindsey Buckingham, was the primary single he released from his 1981 album Law and Order. The biggest hit from the album, it was also Buckingham's first hit as a solo artist.
"Trouble" is the debut album of American singer-songwriter Bonnie McKee, released in September 2004. The songs were written when she was aged 14–15, and reflect events in her life at the time. McKee had produced six of these in demo form in 2001, and they were broadcast on Seattle radio stations as well as the National Public Radio network.
"Trouble" is the debut album by English electronic musician and DJ Totally Enormous Extinct Dinosaurs. It was released in the United Kingdom on 11 June 2012 by Polydor Records.
"Trouble" a.k.a. "Psalm 9" is the debut studio album by the American doom metal band Trouble, released in 1984. The album was originally released eponymously and was renamed to Psalm 9 after the release of their fourth album, which was their 1990 self-titled release. Along with the Saint Vitus eponymous debut album which was also released in 1984, this album is considered by many to be one of the first doom metal albums to be released.
"Trouble" is the first track on the debut album of the same name by American folk singer Ray LaMontagne. The album was released by RCA on September 14, 2004. It has also appeared on LaMontagne's Live From Bonnaroo EP, released in 2005, as well as the 2007 compilation album, The Saturday Sessions: The Dermot O'Leary Show.
"Trouble" is a composition.
"Trouble": Trouble is the fourth album by the American doom metal band of the same title, released in 1990. It was the band's first release on Def American.
"Trouble" is the sixth studio album by the American country music group Randy Rogers Band. It was released on April 30, 2013, via MCA Nashville.
"Trouble" is a song by American indie rock band American Authors. The song was written by band members Zachary Barnett, David Rublin, Matthew Sanchez and James Shelley with producers Aaron Accetta and Shep Goodman and originally recorded for the band's debut studio album Oh, What a Life, appearing as the fifth track on the album. The track was released by Mercury Records and Island Records as a one-track digital single on February 18, 2014.
"Trouble" is a song by Epic Records recording artist Chris Rene his debut EP, I'm Right Here. It was written by American Idol semi-finalist Alex Lambert, Busbee, and J Bonilla, and produced by busbee and J Bonilla. The song will serve as his second single of his debut album. The song was released for digital download on June 26, 2012.
"Trouble" is a musical album of Sailor.

released in (40 years ago)

"Trouble" is the third studio release by Duluth, Minnesota group Trampled by Turtles.
"Trouble" is a composition, cataloged instance.
"Trouble" is a song written by Todd Snider and recorded by American country music artist Mark Chesnutt. It was released in September 1995 as the first single from the album Wings. The song reached number 18 on the Billboard Hot Country Singles & Tracks chart.
Miscellanea
Trouble was a television station in Ireland and the UK, owned by Virgin Media Television. It fully replaced The Children's Channel from 4 April 1998, prior to the start of Sky Digital.
Trouble is a five-issue romance comic book limited series published in 2003 by Marvel Comics as a part of its mature Epic Comics imprint. Written by Mark Millar and illustrated by Terry and Rachel Dodson, the series deals with teen pregnancy. The basic concept was created by Bill Jemas and Joe Quesada.
Trouble is a free independent monthly magazine for the promotion of visual and performing arts and culture. Trouble Magazine, a company that is co-directed by artists Steve and Melissa Proposch, publishes and distributes the title in the AppStore and online at troublemag.com.
Trouble is a song recorded by English singer-songwriter Natalia Kills for her second studio album of the same name, appearing on it as its closing track. The song's lyrics were written about bad behavior and trouble, while musically, "Trouble" is a midtempo 90s pop rock number that emulates arena rock. The overall sound of the song was praised by contemporary music critics, who also highlighted its placement on the album tracklisting.
Trouble is a cataloged instance, musical recording, canonical version.
Trouble is the lead single from Cypress Hill's sixth studio album, Stoned Raiders.
Phrases with
Trouble
Phrases starting with the word Trouble:
Phrases ending with the word Trouble:
Printed dictionaries and other books with definitions for
Trouble
Click on a title to look inside that book (if available):
by Clifton Jones
TROUBLE IS A GOOD TIME TO KNOW THE LORD Some lessons we learn late, and there are some we can manage without ever learning. But when it comes to trouble and knowing the Lord, we are much better off when we know the Lord in ...
Young and Depressed in America by Elizabeth Wurtzel
The trouble is that when we get around to solutions, it always seems to come down to Prozac.
by Martin Cohen
The trouble is that automatic and well‐established ways of thinking can stop you from seeing new possibilities or avoiding unexpected pitfalls. Plus, the great majority of people's thinking goes on without them being aware of it.
by Gary Thomas, Kevin Myers
But the trouble is that people are not ears of wheat, and nor are they potatoes or even soya beans. We cannot, when we set ...
by Richard Lawrence Miller
Nerve damage can arise, causing trouble in walking and other movements. Manic behavior and seizures are reported. As with most other inhalant abuse, sudden death can OCCUllr.
by Jennifer Speake
m business; trades and skills A TROUBLE shared is a trouble halved Telling someone of one's problems or sorrows makes the burden of them easier to bear. D 1931. D. L. SAYERS Five Red Herrings ix. "Unbosom yourself,' said Wimsey.
Online dictionaries and encyclopedias with entries for
Trouble
Click on a label to prioritize search results according to that topic:
Photos about
Trouble
Click on an item to view that photo:
View more pictures about In Trouble, Bubble Trouble, Making Trouble, Trouble Andrew, and Looking for Trouble.
If you need related images for an article or a report, you can download stock photos:
More...
Video language resources about
Trouble
Click on an item to play that video:
View more videos about In Trouble, Engine Trouble, and Get Into Trouble.
See also the pronunciation examples of Trouble!
Sign language
Trouble by NeverShoutNever- Sign Language
Quotes about
Trouble
Never trouble trouble until trouble troubles you.
more quotes about trouble...
Scrabble value of T1R1O1U1B3L1E1
The value of this 7-letter word is 9 points. It is included in the first and second editions of the Official Scrabble Players Dictionary.
Anagrams of
T
R
O
U
B
L
E
What do you get if you rearrange the letters?
See also the blanagrams of Trouble!
Share this page
Next...
Go to the usage examples of Trouble to see it in context!