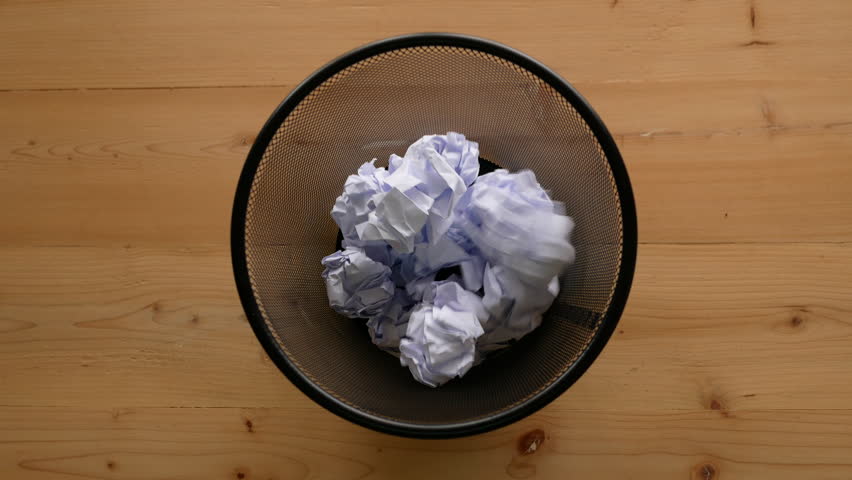 Throw
Throw appears in the following tongue twisters:
Three tired tigers try to throw three trees.
Theodore Thistle threw three thorny thistles.
How many thorny thistles did Theodore Thistle throw?
Usage statistics for the verb throw:
Distribution of usage frequency for the most common synonyms of the noun throw:
View more statistics!
Throw is sometimes a misspelling of thorough, threw or through.
The word throw is considered to be an easy one, according to the Dale-Chall word list, which includes 3000 words that all fourth-grade American students should know and understand.
Definition of the noun
throw
What does throw mean as a name of something?
noun - plural: throws
Alternative definition of the noun
throw
noun
The flight of a thrown object; as, a fast throw.
The act of throwing something.
A distance travelled; displacement; as, the throw of the piston.
A piece of fabric used to cover a bed, sofa or other soft furnishing.
A single instance, occurrence, venture, or chance.
Pain, especially pain associated with childbirth; throe
[context: veterinary] The act of giving birth in animals, especially in cows.
[obsolete] A moment, time, occasion.
[obsolete] A period of time; a while.
Specialised definition of the noun
throw
Glossary of sports / badminton
the illegal act of catching the shuttlecock on the racket and then slinging rather than striking it
Glossary of sports / figure skating
a pairs skating move in which the male lifts his partner and throws her away from him. She continues the move with a mid-air spin, landing on one foot
Glossary of sports / martial arts
any method of lifting the opponent from his feet and getting him to the ground
Glossary of sports / martial arts / judo
a move that casts one's opponent to the ground (2005. Chambers Sports Factfinder. Chambers Harrap Publishers Ltd)
Glossary of sports / wrestling
any move in which a wrestler lifts the opponent from the mat, then brings him back down
Definition of the verb
throw
What does throw mean as a doing word?
Throw is one of the top 1000 most common verbs in the English language.View more statistics!
verb - inflections:
| simple past | past participle | present participle | third-person singular |
| --- | --- | --- | --- |
| threw | thrown | throwing | throws |
propel through the air
move violently, energetically, or carelessly
get rid of
place or put with great energy
convey or communicate; of a smile, a look, a physical gesture
cause to go on or to be engaged or set in operation

example

: throw the lever

lexical domain

: Contact - verbs of touching, hitting, tying, digging

more specific terms

:

put or send forth
to put into a state or activity hastily, suddenly, or carelessly
cause to be confused emotionally

examples

: The bad news will throw him | The good news will throw her | The performance is likely to throw Sue

syntax

:

Syntactic formula
Example for the syntactic formula
[

Cause

] [Verb]
The clown amused
[

Cause

] [Verb] [

Experiencer

]
The clown amused the children
[

Cause

] [Verb] [

Experiencer

] [Adjective]
That movie bored me silly
[

Cause

] [Verb] [

Experiencer

] with [Oblique]
The clown amused the children with his antics
[

Cause

, genitive]'s [Oblique] [Verb] [

Experiencer

]
The clown's antics amused the children
[

Experiencer

- being] [Verb] [Adverb]
Little children amuse easily

Verbs of Psychological State (with the same syntax): abash, affect, afflict, affront, aggravate, aggrieve, agitate, agonize, alarm, alienate, amaze, amuse, anger, annoy, antagonize, appall, appease, arouse, assuage, astonish, astound, awe, baffle, befuddle, beguile, bewilder, bewitch, boggle, bore, bother, bug, calm, captivate, chagrin, charm, cheer, chill, comfort, concern, confound, confuse, console, content, convince, cow, crush, cut, daunt, daze, dazzle, deject, delight, demolish, demoralize, depress, devastate, disappoint, disarm, discombobulate, discomfit, discompose, disconcert, discourage, disgrace, disgruntle, disgust, dishearten, disillusion, dismay, dispirit, displease, disquiet, dissatisfy, distract, distress, disturb, divert, dumbfound, elate, electrify, embarrass, embolden, enchant, encourage, enervate, engage, engross, enlighten, enliven, enrage, enrapture, entertain, enthrall, enthuse, entice, entrance, exasperate, excite, exhaust, exhilarate, fascinate, fatigue, faze, flabbergast, flatter, floor, fluster, frighten, frustrate, gall, galvanize, gladden, gratify, grieve, harass, harm, haunt, hearten, horrify, humble, humiliate, hurt, hypnotize, impair, impress, incense, inflame, infuriate, inspire, insult, interest, intimidate, intoxicate, intrigue, invigorate, irk, irritate, jade, jar, jollify, jolt, lull, madden, menace, mesmerize, miff, molest, mollify, mortify, move, muddle, mystify, nauseate, nettle, numb, obsess, occupy, offend, outrage, overawe, overwhelm, pacify, pain, peeve, perplex, perturb, pester, pique, placate, plague, please, preoccupy, provoke, puzzle, quench, rankle, ravish, reassure, recharge, refresh, rejuvenate, relax, relieve, repel, repulse, revitalize, revolt, rile, roil, ruffle, sadden, satiate, satisfy, scandalize, scare, shake, shame, shock, sicken, sober, solace, soothe, spellbind, spook, stagger, startle, stimulate, sting, stir, strike, stump, stun, stupefy, surprise, tantalize, taunt, tease, tempt, terrify, terrorize, threaten, thrill, tickle, tire, titillate, torment, torture, touch, transfix, transport, trouble, try, unnerve, unsettle, uplift, upset, vex, weary, worry, wound, wow.

lexical domain

: Emotions - verbs of feeling

synonyms of throw

: bemuse / bewilder / discombobulate

more generic terms

: discomfit / discompose / disconcert / hit a nerve / touch a nerve / untune / upset

= cause to lose one's composure

utter with force; utter vehemently
organize or be responsible for
make on a potter's wheel
cause to fall off
throw (a die) out onto a flat surface
be confusing or perplexing to; cause to be unable to think clearly

syntax

: the same syntax as for the sense 9

lexical domain

: Cognition - verbs of thinking, judging, analyzing, doubting

more generic word

: be

= have the quality of being

more specific words

:
Alternative definition of the verb
throw
verb
[transitive] To cause an object to move rapidly through the air.
[transitive] To eject or cause to fall off.
[transitive] To move to another position; to displace.
[context: ceramics] To make (a pot) by shaping clay as it turns on a wheel.
[transitive, cricket] Of a bowler, to deliver (the ball) illegally by straightening the bowling arm during delivery.
[transitive, computing] To send (an error) to an exception-handling mechanism in order to interrupt normal processing.
[sports] to intentionally lose a game
[transitive, informal] To confuse or mislead.
[figuratively] To send desperately
[transitive] To imprison.
To organize an event, especially a party.
To roll (a die or dice).
[transitive] To cause a certain number on the die or dice to be shown after rolling it.
[transitive, bridge] To discard
[context: martial arts] To lift the opponent off the ground and bring him back down, especially into a position behind the thrower.
[transitive] To subject someone to verbally.
[transitive, said of animals] To give birth to.
[transitive, said of one's voice] To change in order to give the illusion that the voice is that of someone else.
[transitive] To show sudden emotion, especially anger.
[transitive] To project or send forth
Specialised definition of the verb
throw
Glossary of sports
to lose a fight, race or contest deliberately, e.g. by not trying or by committing a foul (2006. Dictionary of Sport and Exercise Science. A&C Black Publishers Ltd)
Groups
Throw is a four-piece hardcore punk band from the Philippines.
Throw is a musical group.

members:
albums: "All Different Things", "Dreambaby Goodbye"
There are other groups with in their name, like Throw Rag, Throw the Fight, Throw Me the Statue and Throw Stephanie in the Incinerator.
Music
"Throw" is a composition.
"Throw" is a musical EP of Carl Craig.

also known as Throw & Remake Uno, Throw: The Remixes
released in (21 years ago)

"Throw" is a musical album of Throw.

released in (14 years ago)

"Throw" is a musical EP of LCD Soundsystem & Carl Craig.

released in (5 years ago)

"Throw" is a musical album of Flood of Red.
Business
Throw is a record label.
Miscellanea
Throw: A throw is a martial arts term for a grappling technique that involves off-balancing or lifting an opponent, and throwing them to the ground, in Japanese martial arts referred to as nage-waza, 投げ技, "throwing technique". Throws usually involve a rotating motion, the practitioner performing the throw disconnects with the opponent, and ends balanced and on their feet as opposed to a takedown where both finish on the ground. Throws can however also be followed into a top position, in which case the person executing the throw does not disengage from the opponent. Certain throwing techniques called sacrifice throws involve putting oneself in a potentially disadvantageous position, such as on the ground, in order to execute a throw.
Throw: In film terminology, throw is the distance of a movie projector from the screen. It is the distance the image is thrown onto the screen, and it has a large effect on screen size. Often in home theatre individuals lack the correct throw distance in the room but this can be corrected by use of a short throw lens. There are also "long throw" lenses available.
Phrases with
Throw
Phrases starting with the word Throw:
Phrases ending with the word Throw:
View more phrases with the word Throw in thesaurus!
Printed dictionaries and other books with definitions for
Throw
Click on a title to look inside that book (if available):
by Bob Swope
Explanation The hammer throw is a modern day Olympic event. At first it was just for male competitors, now it is for male and female athletes. It is the most complex of all the throwing events. USATF only introduces this event starting with 15 ...
Build Your Own Arcade Machine by John St. Clair
A short throw means a short distance before movement is registered and equals a quicker response. A longer throw means a longer distance and a slower response. Quicker response is not always preferred (for instance, when fine control is ...
by Margaret Estivalet, Pierre Brisson
The javelic throw is a formal track and field event associated with the javelin throw in the Junior Olympic Games in Japan. A long, narrow polyethylene implement called the turbo-jav (length, 0.7 m; weight, 0.3 kg), resembling a javelin is thrown ...
by Joseph Y. Halpern
On the other hand, in the world sBH=0,ST=0,u which is needed to show that Suzy's throw is a cause of the bottle shattering according to the modified HP definition, we have BT = 1, BA = 1, and BH = 0: although Billy throws and is accurate, ...
by Bruce Biggs
throw epa,karaepa, karaepaepa, kookiri, korowhiu, kuru,maapere, maka, makawhiu, make, ...
by Benjamin Clough
Sëdutiò щётка—080: lo throw away, Tllrnne, l. ßefjîßûî'xcl o4 t 865 ЮбСЭЫЭЭ; to throw nut, Throne, u. а.
by Renata Szczepaniak
Form Definition 9 Throw the book at sb 9 To charge sb with as many offences as possible 10 To throw book at sb 10 To prove that sb is wrong by giving evidence 1 1 To throw the book at 1 1 To accuse someone of every possible crime etc. to ...
by John Ayto
throat throne throw thrown thrust thumb thunder tick ticket tickey tickle tiele tie tiger tight tighten...
Online dictionaries and encyclopedias with entries for
Throw
Click on a label to prioritize search results according to that topic:
Usage statistics about
throw
The following statistics are based on the British National Corpus, so they are representative for the British English from the later part of the 20th century, both spoken and written.
Usage statistics for the verb throw:
Distribution of usage frequency for the most common synonyms of the noun throw:
Distribution of usage frequency for the most common synonyms of the verb throw:
Photos about
Throw
Click on an item to view that photo:
View more pictures about Throw In.
If you need related images for an article or a report, you can download stock photos:
More...
Video language resources about
Throw
Click on an item to play that video:
View more videos about Throw on, Throw Up, throw off, Body Throw, Free throw, Long Throw, Throw Away, Throw back, Throw Down, Throw a Fit, Throw Signs, Hammer throw, Saving throw, Javelin throw, Throw a Wobbly, Throw a Tantrum, Throw in the Towel, and Throw Caution to the Wind.
Sign language
Click on an item to play that video:
Quotes about
Throw
Just take the ball and throw it where you want to. Throw strikes. Home plate don't move. (Satchel Paige)
more quotes about throw...
Scrabble value of T1H4R1O1W4
The value of this 5-letter word is 11 points. It is included in the first and second editions of the Official Scrabble Players Dictionary.
Anagrams of
T
H
R
O
W
What do you get if you rearrange the letters?
See also the blanagrams of Throw!
Share this page
Next...
Go to the usage examples of Throw to see it in context!