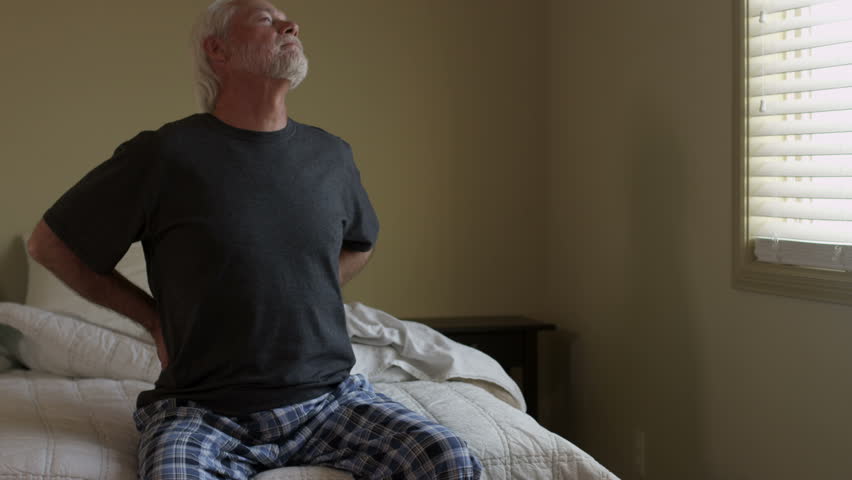 Pain
Pain is sometimes a misspelling of plan.
The word pain is considered to be an easy one, according to the Dale-Chall word list, which includes 3000 words that all fourth-grade American students should know and understand.
Definition of the noun
pain
What does pain mean as a name of something?
Pain is one of the top 1000 most common nouns in the English language.
noun - plural: pains
Alternative definition of the noun
pain
noun
[countable, and, uncountable] An ache or bodily suffering, or an instance of this; an unpleasant sensation, resulting from a derangement of functions, disease, or injury by violence; hurt.
[uncountable] The condition or fact of suffering or anguish especially mental, as opposed to pleasure; torment; distress; sadness; grief; solicitude; disquietude.
[countable] An annoying person or thing.
[uncountable] [obsolete] Suffering seen as a punishment or penalty.
Specialised definition of the noun
pain
Glossary of sports
the feeling of severe discomfort that a person has when hurt (2006. Dictionary of Sport and Exercise Science. A&C Black Publishers Ltd)
Definition of the verb
pain
What does pain mean as a doing word?
verb - inflections: pained | paining | pains
cause bodily suffering to and make sick or indisposed

syntax

:

Syntactic formula
Example for the syntactic formula
[

Patient

- body part] [Verb]
My eyes are itching | My heart is pounding
[

Patient

- body part] [Verb] [

Experiencer

]
My eyes are itching me
[

Patient

- body part] [Verb] from [

Cause

]
My eyes are itching from the smoke

Verbs Involving the Body (with the same syntax): ail, bother, burn, hurt, itch.

lexical domain

: Body Actions - verbs of grooming, dressing and bodily care

more generic word

: hurt

= give trouble or pain to

more specific terms

: recrudesce / break out / erupt

= become raw or open

cause emotional anguish or make miserable

examples

: It pains me to see my children not being taught well in school | The bad news will pain him

syntax

:

Syntactic formula
Example for the syntactic formula
[

Cause

] [Verb]
The clown amused
[

Cause

] [Verb] [

Experiencer

]
The clown amused the children
[

Cause

] [Verb] [

Experiencer

] [Adjective]
That movie bored me silly
[

Cause

] [Verb] [

Experiencer

] with [Oblique]
The clown amused the children with his antics
[

Cause

, genitive]'s [Oblique] [Verb] [

Experiencer

]
The clown's antics amused the children
[

Experiencer

- being] [Verb] [Adverb]
Little children amuse easily

Verbs of Psychological State (with the same syntax): abash, affect, afflict, affront, aggravate, aggrieve, agitate, agonize, alarm, alienate, amaze, amuse, anger, annoy, antagonize, appall, appease, arouse, assuage, astonish, astound, awe, baffle, befuddle, beguile, bewilder, bewitch, boggle, bore, bother, bug, calm, captivate, chagrin, charm, cheer, chill, comfort, concern, confound, confuse, console, content, convince, cow, crush, cut, daunt, daze, dazzle, deject, delight, demolish, demoralize, depress, devastate, disappoint, disarm, discombobulate, discomfit, discompose, disconcert, discourage, disgrace, disgruntle, disgust, dishearten, disillusion, dismay, dispirit, displease, disquiet, dissatisfy, distract, distress, disturb, divert, dumbfound, elate, electrify, embarrass, embolden, enchant, encourage, enervate, engage, engross, enlighten, enliven, enrage, enrapture, entertain, enthrall, enthuse, entice, entrance, exasperate, excite, exhaust, exhilarate, fascinate, fatigue, faze, flabbergast, flatter, floor, fluster, frighten, frustrate, gall, galvanize, gladden, gratify, grieve, harass, harm, haunt, hearten, horrify, humble, humiliate, hurt, hypnotize, impair, impress, incense, inflame, infuriate, inspire, insult, interest, intimidate, intoxicate, intrigue, invigorate, irk, irritate, jade, jar, jollify, jolt, lull, madden, menace, mesmerize, miff, molest, mollify, mortify, move, muddle, mystify, nauseate, nettle, numb, obsess, occupy, offend, outrage, overawe, overwhelm, pacify, peeve, perplex, perturb, pester, pique, placate, plague, please, preoccupy, provoke, puzzle, quench, rankle, ravish, reassure, recharge, refresh, rejuvenate, relax, relieve, repel, repulse, revitalize, revolt, rile, roil, ruffle, sadden, satiate, satisfy, scandalize, scare, shake, shame, shock, sicken, sober, solace, soothe, spellbind, spook, stagger, startle, stimulate, sting, stir, strike, stump, stun, stupefy, surprise, tantalize, taunt, tease, tempt, terrify, terrorize, threaten, thrill, throw, tickle, tire, titillate, torment, torture, touch, transfix, transport, trouble, try, unnerve, unsettle, uplift, upset, vex, weary, worry, wound, wow.

lexical domain

: Emotions - verbs of feeling

more generic terms

: discomfit / discompose / disconcert / hit a nerve / touch a nerve / untune / upset

= cause to lose one's composure

more specific terms

:

cause

: suffer
Game
"Pain" is a 2007 video game for the PlayStation 3, developed by games studio Idol Minds. It was originally released as a downloadable title available from the PlayStation Store and was first released in North America on November 29, 2007 and in Europe on March 20, 2008 and became the most popular downloadable game on the PlayStation Store. In June 2009, SCEE announced that the game was to be released on Blu-ray Disc. It was launched in Europe on June 24, 2009, in Australia on June 25, 2009 and in the UK on June 26, 2009. The Blu-ray version includes the original game as well as several other levels and features released as downloadable content for the PSN version. It is now available in a collection which is available to download from the PlayStation Store called the 3D Collection. On November 26, 2013, the game's online features were disabled.
Films
Music
"Pain" is a song by the American alternative rock band Jimmy Eat World. It was released as the first single from their 2004 album Futures and became their second #1 hit on the Billboard Modern Rock Tracks chart. The song was featured on video games Tony Hawk's Underground 2, Midnight Club 3: DUB Edition, Guitar Hero: Van Halen, Karaoke Revolution Party and the Rock Band series. It was also featured on the Smallville episode "Transference." The 7" was pressed on clear vinyl. The Single has received Gold status by the RIAA.
"Pain" was released on 1 June 1994 by Rhino Bucket. It is their first effort with Simon Wright as drummer.
"Pain": Pain es el nombre del primer álbum de la banda sueca de industrial metal del mismo nombre. Dicho álbum fue lanzado en 1996 por la discográfica alemana Nuclear Blast.
"Pain" is the second studio album by The Ohio Players, and their debut for the Westbound label.
"Pain" is a song on Puff Daddy's 1997 album No Way Out.
"Pain" is a musical album of Dub War.

released in (21 years ago)

"Pain" is a composition, cataloged instance.
"Pain" is a composition, cataloged instance.
"Pain" is a 2004 single by Jimmy Eat World.
"Pain" is a 2006 single by Three Days Grace.

released on (8 years ago)
People
Pain a.k.a. Steve Jocz: Stephen Martin "Steve" Jocz, nicknamed Stevo32 or Stevo, is a Canadian musician and music video director. He is best known as the former drummer for the Canadian rock band Sum 41.
Pain is a musical artist, musician.
There are other people with in their name, like Jeff Pain, Pain Jerk, Slow Pain, Barry Pain, Cindy Pain, Harry Pain, Ishan Pain, Keith Pain, Sweet Pain, Vivan Pain and many others.
Groups
Pain is a musical project from Sweden that mix heavy metal with influences from electronic music and techno. The project started out as a hobby project for front man Peter Tägtgren, whose idea was to fuse heavy metal with 1980s-inspired electro-industrial and techno influences. Tägtgren, who is also the vocalist/guitarist of Hypocrisy and producer of his own The Abyss studios, is the only current member.

members:
genres: Industrial metal, Heavy metal, Techno, Electronic body music, Industrial rock, Alternative metal, Electronic rock, Rock music, Gothic metal, Electronic music
albums: "Pain", "Rebirth", "Shut Your Mouth", "Just Hate Me", "Nothing Remains the Same", "Same Old Song", "Bye/Die", "Dancing With the Dead", "Psalms of Extinction", "Cynic Paradise", "I'm Going In", "End of the Line", "You Only Live Twice", "On and On", "Suicide Machine", "We Come in Peace"
official website: www.painworldwide.com

Pain was an American rock band from Mobile and Tuscaloosa, Alabama that was active between 1994 and 1999. The main songwriters, Dan Lord and Mark "Pose" Milewicz, grew up in Mobile and graduated from Mcgill Toolen High school in midtown Mobile. Though they did not produced any chart-topping hits, the band enjoyed a semi-mainstream following after touring relentlessly. Pain received a mini-revival when Cartoon Network aired a short two-minute music video set to their song "Jabberjaw", featuring the cartoon character of the same name along with "updated" versions of the rest of the show's characters. Pain also received minor mainstream attention through the NBC sitcom NewsRadio. In a number of episodes station engineer Joe Garelli can be seen wearing a T-shirt bearing the Pain logo.

members:
albums: "Full Speed Ahead", "Goggins", "Jabberjaw EP", "Midgets With Guns", "On Air", "Wonderful Beef"
official website: www.thepainpage.com
There are other groups with in their name, like Pain Inc, Pro-Pain, Pro*Pain, Holy Pain, Pain Nail, Pain Teens, Pain Killer, pain-killer, Tender Pain, To the Pain, Eternal Pain, Howling Pain, Life is Pain, Pain Control, Pain In Life, Phantom pain, Rest in Pain, Supreme Pain, Wind of Pain.
Place
Pain a.k.a. McKinley National Park Airport is a public-use airport located two nautical miles of McKinley Park, in Denali Borough, Alaska, United States. It is owned by the U.S. National Park Service and is located at the Denali National Park and Preserve.
Miscellanea
Pain is often referred to in philosophical discussions concerning qualia and the fundamental nature of human experience. The meanings and consequences of pain, and/or suffering, have been a topic of writing by philosophers and theologians alike. The experience of pain is, due to its seeming universality, a very good portal through which to view various diverse aspects of human life. The absence of pain is called aponia in philosophy and was one of the most important goods in Epicureanism.
Pain is a monthly peer-reviewed medical journal published by Elsevier on behalf of the International Association for the Study of Pain. The journal was established in 1975 and covers research and reviews in the fields of anesthesiology and clinical neurology. The editor-in-chief is Francis J. Keefe.
Phrases with
Pain
Phrases starting with the word Pain:
Phrases ending with the word Pain:
Other phrases containing the word Pain:
View more phrases with the word Pain in thesaurus!
Printed dictionaries and other books with definitions for
Pain
Click on a title to look inside that book (if available):
by Steven M. Fox
Pain is the result of a complex signaling network.
Its Definition and Measurement As Applied to the Medically Ill by Ivan Barofsky
FEELINGS PAIN IS DARKNESS PAIN IS AN ILLNESS The possessed object can also move from one part of the body to another, as illustrated...
by International Society for Theoretical Psychology. Conference, Wolfgang Maiers
Pain is a threshold phenomenon, locating existence at a point where conventional dichotomies fail and where they...
Organization and Personnel Functions for Pain Management by Jawahar N. Ghia
Pain is a personal, subjective experience that is common in life. It can be associated with...
Pain means different things to different people and may have a different meaning to the same person under various circumstances. The individual ...
by Anthea Hatfield
Pain is a subjective experience; its intensity depends on how one interprets what one is feeling.
by Lisa B. Zaoutis, Vincent W. Chiang
Neck pain is a nonspecific presenting symptom in children, and patients are more likely to be seen in the emergency department or outpatient settings than in the hospital. Because neck pain is a symptom with a number of possible causes,the ...
by Francis Herbert Bradley
Considered psychically pain is an evil, because it is the feeling of the negation of the self or life. The good is the affirmation of the...
Real pain is the feeling of the negatedness of the self, and therefore, as such, it is bad. It is bad also, because it ...
Always and everywhere pain is the Martin Luther of the organic framework ; it placards the walls of the city with the announcement that there is something wrong. There are two states in which man experiences painlessness — at the top , and at ...
by J Mathis
Rheumatoid joint pain causes back torment to happen. The ailment is a systemic malady that causes aggravation, which focuses on the nontrivial joint liners. This is the place back torment begins. Rheumatoid joint pain may connection to ...
by Gary Null
Unfortunately, this advance had a price attached: It heralded the beginning of human back and neck pain. Studies have shown that even ancient civilations, such as the Egyptians, were plagued by these pains; in fact, they devised forms of ...
by Kyriakos S. Markides
Pain is an unpleasant sensory and emotional experience that is among the most complex of human experiences. It affects an estimated 65 million Americans and has varied psychological, physical, and social consequences such as sleep ...
by Robert Ireland
Pain from the dentoalveolar complex may be pulpal, dentinal, or periodontal in origin or may also arise from thermal sensitivity, *cracked tooth syndrome, or maxillary *sinusitis. Orofacial pain may arise from the musculoligamentous or soft ...
by Denise Tiran
pain suffering and distress, resulting from stimulation of free nerve endings in small myelinated or unmyelinated nerve fibres in superficial skin layers and some deeper tissues, which transmit impulses along sensory nerve ...
by Henry Buck
Darting pain from the right side of the forehead to the orbit, with heat in the head ...
by Elsevier, Mosby
n pain associated with a ...
Online dictionaries and encyclopedias with entries for
Pain
Click on a label to prioritize search results according to that topic:
Photos about
Pain
Click on an item to view that photo:
View more pictures about World of Pain.
If you need related images for an article or a report, you can download stock photos:
More...
Videos about
Pain
Click on an item to play that video:
View more videos about In Pain, The Pain, Back pain, Neck pain, Acute Pain, Pain of Love, and Pleasure and Pain.
See also the pronunciation examples of Pain!
Sign language
Click on an item to play that video:
Quotes about
Pain
Pain
Locked in chains
Pain
blown out vains
Pain
Guns and gangs
Pain
Ankles sprained
Pain
too much fame
Pain
filled with shame
Pain
you were played
Pain
you went away (Megan Stanley)
more quotes about pain...
Scrabble value of P3A1I1N1
The value of this 4-letter word is 6 points. It is included in the first and second editions of the Official Scrabble Players Dictionary.
Anagrams of
P
A
I
N
What do you get if you rearrange the letters?
See also the blanagrams of Pain!
Share this page
Next...
Go to the usage examples of Pain to see it in context!