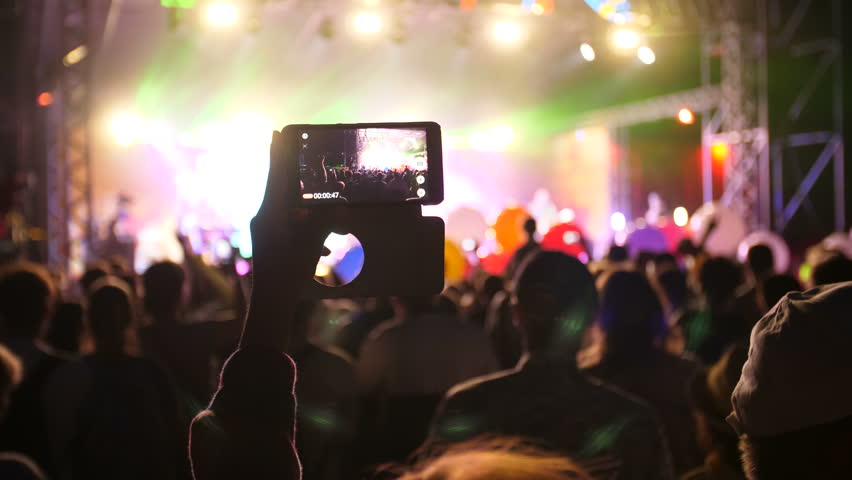 Music
The word music is considered to be an easy one, according to the Dale-Chall word list, which includes 3000 words that all fourth-grade American students should know and understand.
Definition of the noun
music
What does music mean as a name of something?
Music is one of the top 1000 most common nouns in the English language.
noun - plural: musics
Alternative definition of the noun
music
noun
A sound, or the study of such sounds, organized in time.
[figuratively] Any pleasing or interesting sounds.
A guide to playing or singing a particular tune; sheet music.
Place
Music a.k.a. Mušić is a village in the municipality of Kupres, Bosnia and Herzegovina.
Person
Who is Music?
Music a.k.a. Rino Nakasone Razalan: Rino Nakasone is a dance and former member of the dance group Harajuku Girls.
Group
Music a.k.a. The Music were an English alternative rock band, formed in Kippax, Leeds in 1999. Comprising Robert Harvey, Adam Nutter, Stuart Coleman and Phil Jordan, the band came to prominence with the release of their debut album, The Music, in 2002. The band released two further studio albums, Welcome to the North and Strength in Numbers, before parting ways in 2011.
Business
Music: La Music è una casa discografica italiana, attiva principalmente negli anni '50 e diretta da Walter Guertler.
Music a.k.a. Fuse Music is a record label, defunct organization.
Music
"Music" is the eighth studio album by American singer-songwriter Madonna, released on September 18, 2000 by Maverick Records. Following the success of her previous album Ray of Light, she intended to embark on a tour. However, her record company encouraged her to return to the studio and record new music before going on the road. After filming The Next Best Thing, she began working on her new album, with producers like Mirwais Ahmadzaï, William Orbit, Guy Sigsworth, Mark "Spike" Stent and Talvin Singh. Music has an overall dance-pop and electronica vibe. However, the album also contains elements of rock, country and folk, also including the use of vocoder on many tracks, such as "Nobody's Perfect".

also known as Music: Special Edition (bonus disc), Music (Bonus Remix Vinyl), Music (bonus disc)
genres: Pop music, Dance music, Electronic music, Funk, Electro, House music, Techno, Trip hop, Electronica, Ambient music, Country, Electronic dance music, Dance-pop, Synthpop
released on (14 years ago)
some of the awards:

Grammy Award for Best Pop Vocal Album nomination for Madonna
Grammy Award for Best Recording Package nomination for Kevin Reagan
Grammy Award for Best Recording Package, received by Kevin Reagan

"Music" is a song by American singer-songwriter Madonna, taken from her eighth studio album of the same name. It was released as the lead single from the album on August 21, 2000, by Maverick Records. The song was also included on the compilation albums GHV2 and Celebration. Written and produced by Madonna and Mirwais Ahmadzaï, the nexus of "Music" is about people having fun at a party, and Madonna claims that music makes the people come together. Musically, "Music" is a disco and electropop song. "Music" provides a cross-section of Madonna's artistic range, as she sings in several genres, some natural and some electronically manipulated that refuse confinement.

also known as Music (Deep Dish Dot Com radio edit), Music (Calderone radio edit)
music by Mirwais Ahmadzaï & Madonna
award: - MTV Europe Music Award for Best Song nomination for Madonna

"Music" is a composition.
"Music" is the third album by American singer-songwriter Carole King. It is a continuation of the style laid down in Tapestry. The album was released in December 1971 and quickly rose to the top of the charts. It features songs such as "It's Going to Take Some Time", "Sweet Seasons," a No. 9 hit for Carole King, and "Brother, Brother".
"Music" is the third studio album from the band Girugamesh, released on November 5, 2008 in Japan and on 7 November in Europe. A limited and a regular edition were released, with different contents, as well as a European release featuring three extra tracks from their previously released, Japan-only EP Reason of Crying.
"MUSIC" is the third album by Mika Nakashima. It sold only 231,521 copies in its first week but went to #1 on the Oricon 200 Album Chart. The album charted for 31 weeks and has since sold over 500,000 copies.
Music For Robots is a mp3 blog written and curated by a collective of friends who originally met at Bates College, who founded the website in April 2004. The blog made history in 2004 when it hosted a song by the band The Secret Machines provided to them by Warner Bros. Records, signaling the first time a major label had deliberately encouraged a blog to post an mp3 by one of its artists. The site gained greater notoriety later that year when MTV aired a news feature about the site and one of their discoveries, a band of teenagers from Brooklyn called Hysterics. In 2005, the "robots" branched out, dipping their toes in concert promotion and releasing a compilation CD titled Music For Robots, Vol. 1, which included music from Hysterics, Avenue D, Death from Above 1979, Stratageme, and Daedelus. Music are well known for their diverse, comprehensive musical tastes and willingness to cooperate with the record industry, and only post music with permission of the artist and/or label.
"Music" is a 2001 hit single by Erick Sermon featuring archived vocals from Marvin Gaye.
"Music" is the fourth album and first album on J Records by hip hop artist Erick Sermon. It was received well critically and commercially. Its success was fueled by its title track "Music" which sampled vocals from Marvin Gaye and in terms of chart position is Sermon's most popular song, peaking at #22, along with inclusion on the soundtrack of the Martin Lawrence/Danny DeVito film What's the Worst That Could Happen?; the music video for the song featured scenes from the film intermixed with clips of Gaye performing in archived music videos and music programs. "Music" propelled the album to reach #33 on The Billboard 200 chart making it Sermon's second most popular solo album.
Music a.k.a. Riddu Riđđu is an annual Sami music and culture festival held in Olmmáivággi in the Gáivuotna municipality in Norway. The goal of the festival is to bring forward both Sami culture and that of other indigenous peoples. Translated to English, the name of the festival is "small storm at the coast". The festival has permanent support from the Ministry of Culture and Church Affairs, the Sami parliament, Troms county and Kåfjord municipality.
"Music" is a 2013 single album by Sakanaction.
"Music" is the second studio album by the American urban/post-disco group D-Train, released in United States on 1983 by Prelude Records. The album was remastered by Canadian label "Unidisc Records" in 1992 including five bonus tracks.
"Music" is a cataloged instance, composition.
"Music" is a musical single of Madonna.

also known as Music (disc 2), Music (disc 1)
released on (14 years ago)

"Music" is a cataloged instance, composition.
"Music" is a 2012 compilation album by David Garrett.

released on
award:

Echo Award for Best National Rock/Pop Male Artist nomination for David Garrett
Echo Award for Best National Rock/Pop Male Artist, received by David Garrett

"Music" is a musical single of John Miles.

released in (39 years ago)

"Music" is a musical single of Darude.

released on (11 years ago)
Films
"Music" is a 2007 film directed by Juraj Nvota.
"Music": Part of producer Regina Ziegler's Erotic Tales series, Music is written and directed by Israeli-born American independent filmmaker Amos Kollek. Dallas Roberts stars as Matt, an young man who prefers his sexual fantasies to be set to classical music. While wandering through Manhattan one night, he ends up in a strange hotel room with a mysterious woman. This half-hour short film was originally shot on digital video. Kollek has also directed the Erotic Tales short film Angela.

released in (12 years ago)

"Music" a.k.a. "Music!" is an award-nominated film, directed by Michael Tuchner.
Game
"Music" is the common name of a series of music creation programs created by Jester Interactive and published by Codemasters. The programs are tools that allow the user to create music. This can be done either by inserting pre-made riffs and other sound samples, or creating original riffs by composing using musical notation. It is also possible to create a music video to play along with the created music. Some versions of the software allowed the user to sample audio directly from CDs, while others came with a a USB audio capture peripheral and a microphone.
genres: Music, Music video game
Artworks
"Music" is a painting made by Henri Matisse in 1910. The painting was commissioned by Sergei Shchukin, who hung it with Dance on the staircase of his Moscow mansion. Matisse made the painting without any preparatory sketches, and thus the painting bears many traces of modifications. One can virtually trace the steps Matisse took to find the intended effect. Like in Dance, the aim was to show man's attainment of a state of completeness by immersion in creativity. The painting is now in the collection of the Hermitage Museum in Saint Petersburg, Russia.

also known as La Musique
completed in (105 years ago)

"Music": Description for Music.
Miscellanea
music a.k.a. Reverb: Reverb.com is an online marketplace to buy and sell music gear which launched in 2013. The site allows both dealers and individuals to create free listings for instruments and other equipment in either best-offer or auction style listings. Reverb also includes an integrated price guide that pulls transaction data to determine fair market values for a wide range of instruments and gear. Reverb charges a 3.5% sales fee for items sold through the platform, and has also released an iPhone app which includes the site's main features.
Music is a netflix genre.
Music was a British Thoroughbred racehorse and broodmare who won the classic Oaks Stakes at Epsom Downs Racecourse in 1813. Music's success in the Guineas was the only win in a seven race career and gave her owner George FitzRoy, 4th Duke of Grafton the first of twenty classic wins. Music was sold and exported to Ireland at the end of her three-year-old season.
Music is a short story by Russian American author Vladimir Nabokov originally published in Russian in 1932.
Music is a public art work by Karl Kahlich located in Monument Park at the Parklawn development of the Housing Authority of the City of Milwaukee, northwest of downtown Milwaukee, Wisconsin. Music is carved from local limestone and depicts a figure in a cap holding a circular instrument on his lap. The sculpture was installed in 1938 as one of four public artworks based on the theme of leisure activity.
Music a.k.a. .music is a proposed top-level domain names dedicated for the use of music dissemination and appreciation. It is one of the most highly contested new gTLDs, with 8 competitive applications in contention.
Music is the fifth studio album by American ambient post-rock band, Windsor Airlift. It was released on September 23, 2013.
Phrases with
Music
Phrases starting with the word Music:
Phrases ending with the word Music:
View more phrases with the word Music in thesaurus!
Printed dictionaries and other books with definitions for
Music
Click on a title to look inside that book (if available):
by G.kleiser
Music is a higher revelation than all wisdom and philosophy. — Ludwig van Beethoven Music is an attempt to express emotions that are beyond speech.
Auden Music is the effort we make to explain to ourselves how our brains work.
by Nat Shapiro
Outre-Mer Yea, music is the Prophet's art Among the gifts that God has sent, One of the most magnificent! Henry Wadsworth Longfellow Music . . . is a language, but a language of the intangible, a kind ...
by Johannes Ciconia
Natural music is that which sounds by no musical instrument, by no touch of the fingers, by no stroke or touch of the hand, but instilled...
Toward a New Theory of Music Therapy by Barbara J. Crowe
Music is a basic human behavior. Music has been a part of all...
As defined in chapter 3, music is the relationship of tones over time. Isolated tones are...
Music is the best medium for awakening the soul; nothing is better. Music is the shortest, ...
by National Education Association of the United States
Tumultuous music is the completest expression of happy souls of festal days; and tender, somber strains interpret the language of sad hearts when a nation mourns for its martyred heroes. Glad hallelujah and penitential psalm, express the ...
by National Educational Association (U.S.). Meeting
Tumultuous music is the completest expression of happy souls of festal days; and tender, somber strains interpret the language of sad hearts when a nation mourns for its martyred heroes. Glad hallelujah and penitential psalm, express the ...
by Kahlil Gibran
Music is the quivering of a string, charged with waves from the upper air, it penetrates your hearing, its echo emerges from your eyes in a burning tear...
Music is a houri in the paradise of the gods, who was in love with the sons of Adam.
by Jeff R. Warren
Music is an event and provides the auditory framework for events. Music becomes meaningful in the particular...
Critical Perspectives by Burton, Graeme
Popular music is the sum of its genres: Americana, soul, drum 'n' bass and so on all attract large audiences and generate large sales of CDs.
by Foster Kinn
Music is a communication, we all agree on that, and it's interesting to compare it to spoken and written communications. Words have definitions and without those definitions, we could say something as simple as "Pass the salt, please" and ...
by Dorothy Miell, Raymond MacDonald, David J. Hargreaves
Music is a powerful form of communication. It provides a means by which people can share emotions, intentions, and meaning.
by Bennett
Without a doubt, popular music is a primary, if not the primary , leisure resource in late modern society.
by Edward Campbell
Thinking musical time Music is a temporal art which, unlike the visual arts, exists by necessity in time.
by Dominique-René De Lerma, Marsha J. Reisser
Hispanic- American music. ii.
All the Essential Terms, Composers, and Theory in an Easy-to-Follow Format! by L. C. Harnsberger
reggae: A Jamaican popular music originating in the 1960s which was influenced by many diverse African and African-American musical styles. register 1: A ...
by Bertil H. Van Boer
"Classical music" has two definitions, one narrower and referring to a glorious period in musical history running from about 1730 to 1800, give or take a decade or so on each end, and the other encompassing the entire span of serious or "art" ...
by John Michael Cooper
ABSOLUTE MUSIC. (Fr., musique pure; Ger., absolute Musik.) Music that is considered to be free of (Lat. absolutus) any coherence, logic, or meaning that is not itself inherently and solely musical. Since it supposedly is neither inspired nor ...
Online dictionaries and encyclopedias with entries for
Music
Click on a label to prioritize search results according to that topic:
Photos about
Music
Click on an item to view that photo:
View more pictures about Roxy Music.
If you need related images for an article or a report, you can download stock photos:
More...
Videos about
Music
Click on an item to play that video:
View more videos about Music Is, No Music, Art music, Pop music, The Music, Music Video, and Trance Music.
See also the pronunciation examples of Music!
Sign language
Click on an item to play that video:
Quotes about
Music
Music is round
Music is square
Music is blue
Music is green
Music is am
Music is pm
Music is happiness
Music is sadness
Music is life
Music is death
Music is the world. (Lesley Bass)
more quotes about music...
Scrabble value of M3U1S1I1C3
The value of this 5-letter word is 9 points. It is included in the first and second editions of the Official Scrabble Players Dictionary.
Anagrams of
M
U
S
I
C
What do you get if you rearrange the letters?
See also the blanagrams of Music!
Share this page
Next...
Go to the usage examples of Music to see it in context!