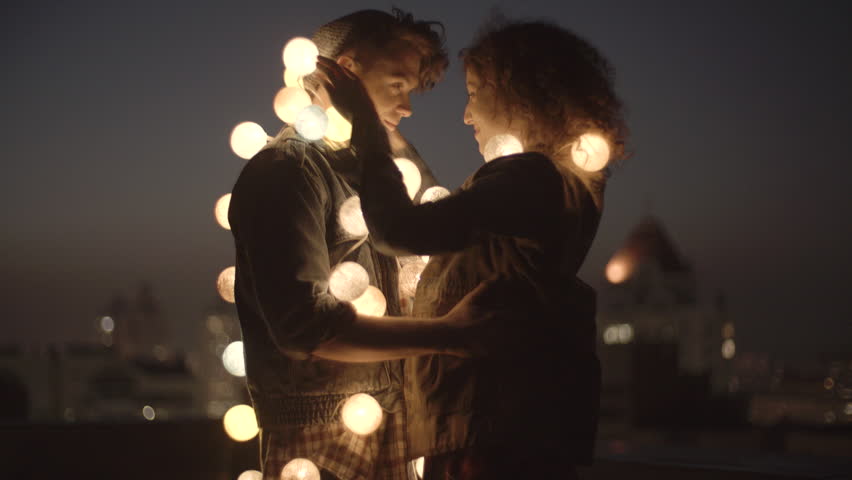 Love
Love appears in the following tongue twister:
Love's a feeling you feel when you feel
you're going to feel the feeling you've never felt before.
Love appears in the following pangrams (sentences using every letter of the alphabet at least once):
Jack, love my big wad of sphinx quartz! (30 letters)
Jackdaws love my big sphinx of quartz. (Used by Microsoft Windows XP when previewing some non-TrueType/OpenType fonts; 31 letters)
Boxers had zap of gay jock love, quit women. (Each consonant used only once; 34 letters)
View more pangrams!
Love appears in the following palindromes (phrases that read the same backward as forward):
Evolvers rev love.
Live Devo -- love devil.
Revolt, love, raved Eva. "Revolt, lover!"
View more palindromes!
Usage statistics for the noun love:
View more statistics!
Love is sometimes a misspelling of laugh or loved.
The word love is considered to be an easy one, according to the Dale-Chall word list, which includes 3000 words that all fourth-grade American students should know and understand.
Definition of the noun
love
What does love mean as a name of something?
Love is one of the top 1000 most common nouns in the English language.View more statistics!
noun - plural: loves
a strong positive emotion of regard and affection

examples

: his love for his work | children need a lot of love

lexical domain

: Feelings - nouns denoting feelings and emotions

antonym

: hate

more generic word

: emotion

= any strong feeling

more specific terms

:

any object of warm affection or devotion

example

: the theater was her first love

lexical domain

: Cognitive Processes - nouns denoting cognitive processes and contents

synonym of love

: passion

more generic word

: object

= the focus of cognitions or feelings

a beloved person; used as terms of endearment
a deep feeling of sexual desire and attraction
a score of zero in tennis or squash

example

: it was 40 love

lexical domain

: Quantities - nouns denoting quantities and units of measure

more generic word

: score

= a number that expresses the accomplishment of a team or an individual in a game or contest

sexual activities (often including sexual intercourse) between two people
Alternative definition of the noun
love
noun
[uncountable] An intense feeling of affection and care towards another person.
[uncountable] A deep or abiding liking for something.
[uncountable] A profound and caring attraction towards someone.
[countable] The object of one's romantic feelings; a darling or sweetheart
[colloquial] A term of friendly address, regardless of feelings.
[context: racquet sports] zero, no score.
Specialised definition of the noun
love
Glossary of sports
a score of zero in some sports and games, e.g. tennis and squash (2006. Dictionary of Sport and Exercise Science. A&C Black Publishers Ltd)
Glossary of sports / tennis
no score (either from the French l'oeuf meaning 'egg', from the resemblance of zero to an egg, or from the phrases 'neither for love nor money' and 'a labour of love' where 'love' means 'nothing') (2005. Chambers Sports Factfinder. Chambers Harrap Publishers Ltd)
Zero; no points. For example, a score of 40-love means that the server has scored three points and the receiver hasn't scored any. In a set score, it means that the player hasn't won any games. Probably derived from the old French word for egg, l'ove, because a zero is egg-shaped
Definition of the verb
love
What does love mean as a doing word?
Love is one of the top 1000 most common verbs in the English language.View more statistics!
verb - inflections: loved | loving | loves
have a great affection or liking for

examples

: I love French food | She loves her boss and works hard for him

syntax

:

Syntactic formula
Example for the syntactic formula
[

Experiencer

- being] [Verb] [Predicate] in [

Theme

]
I admired the honesty in him
[

Experiencer

- being] [Verb] [

Theme

] for [Predicate]
I admired him for his honesty
[

Experiencer

- being] [Verb] [

Theme

]
The tourists admired the paintings
[

Experiencer

- being] [Verb] [

Theme

, subject control with -ing]
I loved writing
[

Experiencer

- being] [Verb] [

Theme

, possessive with -ing]
I loved him writing novels
[

Experiencer

- being] [Verb] [

Theme

, subject control with infinitive]
I loved to write
[

Experiencer

- being] [Verb] [

Theme

, that-complement clause]
The children liked that the clown had a red nose

Verbs of Psychological State (with the same syntax): despise, detest, disdain, dislike, enjoy, fear, hate, like, regret.

lexical domain

: Emotions - verbs of feeling

antonym

: hate

more specific terms

:

get pleasure from
be enamored or in love with
have sexual intercourse with
People
Love a.k.a. Jennifer Love Hewitt is an American actress, producer, author, television director and singer-songwriter. Hewitt began her acting career as a child by appearing in television commercials and the Disney Channel series Kids Incorporated. She rose to fame in teenage popular culture in her roles in the Fox series Party of Five as Sarah Reeves Merrin, and films I Know What You Did Last Summer and its 1998 sequel as Julie James.
Love a.k.a. Robert Lange: Robert John "Mutt" Lange is a Zambian-born British record producer and songwriter. He has produced albums for artists such as AC/DC, City Boy, Def Leppard, The Boomtown Rats, Graham Parker and the Rumour, Outlaws, Foreigner, The Cars, Bryan Adams, Billy Ocean, Savoy Brown, The Corrs, Maroon 5 and Nickelback. He also wrote and produced songs with his then-wife, Canadian country singer Shania Twain. Her 1997 album Come on Over, which he produced, is the all time best selling album by a female artist. Lange also worked on "You and I" from Lady Gaga's second studio album Born This Way.
Love: Arsénio Sebastião Cabúngula or Love is an Angolan footballer. He has been Angolan top scorer twice in 2004 and 2005. He plays as a forward for Petro Luanda in his home country. He has won 3 Girabola titles with ASA.
Love a.k.a. UltraLove is an actor.
There are other people with in their name, like Abz Love, Ali Love, Bob Love, Dan Love, Doc Love, Dr. Love, G Love E, Ian Love, Jay Love, Jim Love and many others.
Groups
Love was an American rock group of the late 1960s and early 1970s. They were led by singer/songwriter Arthur Lee who wrote most of the songs, although some of their best known songs were written by Bryan MacLean. One of the first racially diverse American pop bands, their music reflected different influences, combining elements of rock and roll, garage rock, folk and psychedelia.

also known as Love (With Arthur Lee); Arthur Lee & Love; Lee, Arthur & Love
members:
genres: Folk rock, Psychedelic rock, Baroque pop, Garage rock, Protopunk, Rock music, Rhythm and blues
albums: "Da Capo", "Forever Changes", "False Start", "Out Here", "Comes in Colours", "Four Sail", "The Best of Love", "Black Beauty & Rarities", "Love Story 1962-1966", "Love", "Out There", "The Forever Changes Concert", "Reel to Real", "The Blue Thumb Recordings", "Alone Again Or", "Trilogy: Three Classic Albums", "Love Lost", "Studio / Live", "Black Beauty", "Back on the Scene", "Five String Serenade", "Feel the Love (feat. Miss Tia)", "Found Love: The Lost '71 Sessions"
award: - Grammy Hall of Fame Award - "Forever Changes"
official website: lovearthurlee.com

Love is a Japanese pop/R&B vocal duo, produced by Hiro of Exile's production agency, LDH. They debuted in 2009 with the single "First Love: Love Letter." Their song "Tada Hitotsu no Negai Sae" was certified gold by the RIAJ for 100,000 full-length cellphone downloads.
There are other groups with in their name, like E-Love, Love a, Love.., Love's, T-Love, T.Love, No Love, We Love, 69% Love, Love 666, Love Can, Love Cup, Love the, Toy love, 4 in Love, i love jh, Lava Love, Lil' Love.
Characters
Love a.k.a. Bella Swan: Isabella Marie "Bella" Swan is a character and the protagonist of the Twilight series, written by Stephenie Meyer. The Twilight series, consisting of the novels Twilight, New Moon, Eclipse, and Breaking Dawn, is primarily narrated from Bella's point of view. In the film series, Bella is portrayed by actress Kristen Stewart.
Love is a fictional female bunny character and singer created by Japanese singer Ai Otsuka. Love was to star in an album originally titled I canChu♥ and a promotional music video from I canChu♥, but the release was changed to a single and titled "Love no Theme" before it was released on April 11, 2007. Otsuka released a second single under Love titled "White Choco" on November 21, 2007. On November 18, 2009, the debut mini-album of Love was released, titled Love It.
There are other characters with in their name, like Love.., T Love, T-Love, Dr. Love, Eli Love, One Love, Gigi Love, Love Guru, Mike Love, Stan Love, April Love, Cheri Love, Foxxy Love, Jimmy Love, Larry Love, Ricky Love, Terry Love, Boy in Love, Donald Love and Father Love.
Writings
"Love" is the eighth novel written by Toni Morrison. Written in Morrison's non-linear style, the novel tells of the lives of several women and their relationships to the late Bill Cosey.
language: English Language
genre: Fiction
subjects: Literary, Death
released on (12 years ago)
award:

NAACP Image Award for Outstanding Literary Work, Fiction nomination for Toni Morrison
NAACP Image Award for Outstanding Literary Work, Fiction, received by Toni Morrison
Films
"Love" is a 2011 science fiction drama film produced and scored by the alternative rock band Angels & Airwaves. The film is the directorial debut of filmmaker William Eubank. The film's world-premiere took place on February 2, 2011 at the 26th Annual Santa Barbara International Film Festival and the film was later featured in the Seattle International Film Festival, FanTasia 2011, and a number of other festivals around the world. The film was screened in 460 theatres across the United States on August 10, 2011, in the Love Live event.

also known as Ahava, Agapi, Milosc, Angels & Airwaves Love, Angels and Airwaves Love, Angels & Airwaves presents LOVE
country: United States of America
language: English Language
producers: Angels & Airwaves, Vertel Scott, Nate Kolbeck & Dan Figur
executive producers: Thomas DeLonge, Mark Eaton, Jon Humphrey
production design by William Eubank
art direction by Kevin Maistros
written by William Eubank
starring:
cinematography by William Eubank
edited by Scott Chestnut & Brian Berdan
music by Angels & Airwaves
genres: Science Fiction, Drama
subject: American Civil War
released on (4 years ago)

"Love" a.k.a. "Lóve": Love is a 2011 romantic drama film written and directed by Jakub Kroner.
"Love" is a 1991 Indian Hindi romance film directed by Suresh Krishna. The film stars Salman Khan and Revathi Menon. The film is the remake of Telugu blockbuster Prema starring Venkatesh and Revathi. It could not repeat the success of the original and ended up as an average grosser. The makers changed the tragic climax from the original one to a happy ending.
"Love" is a 2012 Taiwanese film, directed by Doze Niu. It stars mainland's celebrity actress Zhao Wei and Taiwan's award winning actress Shu Qi, Mark Chao, Ethan Juan, Eddie Peng, Amber Kuo, Ivy Chen. Love premiered at "Panorama" of the 62nd Berlin International Film Festival. Similar to the British film Love Actually, Love is a romantic comedy featuring an ensemble cast of actors whose romantic stories are revealed to be interwoven as the plot progresses.
"Love" is a 2008 Indonesian romance film directed by Kabir Bhatia as a remake of the 2006 film Cinta. The film marked the last appearance of actor Sophan Sophiaan before his death in 2008. Sophiaan appeared opposite his real-life wife, Widyawati.
Love a.k.a. Erotas is a critically acclaimed and popular Greek television soap opera revolving around the private lives of wealthy Athenian families, that aired on the ANT1 network from September 8, 2005 until May 30, 2008 in Greece and Australia.
"Love" a.k.a. "Loved" is an award-nominated film, written and directed by Erin Dignam.
"Love" a.k.a. "Mohabbat" is a 1985 Indian Bollywood film directed by Bapu. It stars Anil Kapoor and Vijeta Pandit in pivotal roles.
"Love" is a silent film directed by Edmund Goulding and released by Metro-Goldwyn-Mayer. MGM made the film in order to capitalize on its winning romantic team of Greta Garbo and John Gilbert who had starred in the 1926 blockbuster, Flesh and the Devil.
"Love" is a 1971 Hungarian drama film directed by Károly Makk. Based on two short stories by Tibor Déry, Szerelem and Két asszony, it stars Lili Darvas and Mari Törőcsik. It won three prizes, including the Jury Prize at the 1971 Cannes Film Festival. The film was also selected as the Hungarian entry for the Best Foreign Language Film at the 44th Academy Awards, but was not accepted as a nominee.
"Love" is a massively multiplayer online role-playing game created by Eskil Steenberg. Unlike most such games, the content in Love is almost entirely procedurally generated. Another major difference is that there are no pre-determined quests; instead, the gameplay is emergent from the interactions of players with each other, with NPCs and the environment. Love uses skill-based progression and any benefits gained from defeating NPC enemies apply to all players from the same settlement.

mode: Multiplayer video game
genres: Massively multiplayer online game, Science Fiction, Massively multiplayer online role-playing game, Adventure game, Shooter game, Action game, Strategy video game
released on (5 years ago)
official website: www.quelsolaar.com/love

"Love" is a Bengali film by Indian director Riingo Banerjee, and based upon Love Story by Erich Segal.
"Love" a.k.a. "Women in Love" is a 1969 British romantic drama film directed by Ken Russell and starring Alan Bates, Oliver Reed, Glenda Jackson, and Jennie Linden. The film was adapted by Larry Kramer from D. H. Lawrence's novel of the same name.
"Love" is a 2005 independent feature film, written, directed and edited by Vladan Nikolic, produced by Jim Stark and executive produced by Christoph Thoke. The film was made in New York City for $350,000, with a cast and crew from over 20 countries, with 168 scenes, shot at over 60 locations. The film was shot on mini DV in 20 days, transferred to 35mm film, and received high praise in the September 2005 issue of American Cinematographer for its stylish look.
"Love" is a film, directed by Jong-ho Park.

also known as 사랑했는데
country: South Korea
language: Korean Language
starring:
cinematography by Park Seung-Bae
edited by Kim Hui-su
genres: Melodrama, Romance Film, East Asian cinema, World cinema
released on (47 years ago)

"Love" is a 1999 romance drama film written by Ji Na Song and directed by Lee Jang-su.

country: South Korea
genres: Romance Film, Drama
released on (16 years ago)
award:

PaekSang Arts Award for Most Popular Actress in Film nomination for Ko So-young
PaekSang Arts Award for Most Popular Actress in Film, received by Ko So-young

"Love" is a 2010 documentary film written by Gary Null and directed by Richard Polonetsky and Gary Null.
"Love": Liebe is a 2013 short, horror and romance film written and directed by Cameron Macgowan.
"Love" is a 1955 drama film directed by Kim Chun, Sun-fung Lee, Tie Li, Wui Ng, Hang Wong, and Ji Zhu.
Artworks
"Love" is an iconic Pop Art image by American artist Robert Indiana. It consists of the letters LO over the letters VE; the O is canted sideways so that its oblong negative space creates a line leading to the V. The original image, with green and blue spaces backing red lettering, served as a print image for a Museum of Modern Art Christmas card in 1964. In much this same form the design soon graced a popular US postage stamp. Its original rendering in sculpture was made in 1970 and is displayed in Indiana at the Indianapolis Museum of Art. The material is COR-TEN steel Indiana's LOVE design has since been reproduced in a variety of formats for rendering in displays around the world.

completed in (46 years ago)
media: cor-ten steel

"LOVE" is an artwork by American artist Robert Indiana, located at the Indianapolis Museum of Art, in Indianapolis, Indiana, in the United States. It was created in 1970 as the first sculptural form of the artist's famous LOVE painting and has been on continuous exhibition at the Indianapolis Museum of Art since it was acquired in 1975.

completed in (46 years ago)
media: cor-ten steel
Music
"Love" is the third studio album by alternative rock band Angels & Airwaves. It was released on February 12, 2010 on Fuel TV, and on February 14 on Modlife. The album was released free of charge due to "corporate underwriting". A "special edition" hard copy version of the album was scheduled for release on March 22, 2011, along with a second disc containing new music from the band. This was announced at a Q & A for the movie, which stated that it would be pushed back to Fall of 2011.
"Love" is a soundtrack remix album of music recorded by the Beatles, released in November 2006. It features music compiled and remixed as a mashup for the Cirque du Soleil show of the same name. The album was produced by George Martin and his son Giles Martin, who said, "What people will be hearing on the album is a new experience, a way of re-living the whole Beatles musical lifespan in a very condensed period.
"Love" a.k.a. "Love?" is the seventh studio album by American entertainer Jennifer Lopez. It was released on April 29, 2011 by Island Records. Produced during the pregnancy of her twins Emme and Max, Love? was cited by Lopez as her most personal album to date, taking inspiration from the birth of her twins and her own experiences with love. Recording for the album began in 2009, with an original release date for the project set for January 2010 by Epic Records to coincide with Lopez's film The Back-up Plan. However following the lack of success with lead single "Louboutins", Lopez and Epic Records parted ways, leaving the fate of Love? in uncertainty. In 2010, Lopez signed a new record deal with Island Records, allowing proceedings for the release to be kept. The album includes a mixture of previously recorded material which leaked online in 2009 and 2010 during recording sessions, along with new songs with Tricky Stewart, The-Dream and RedOne commissioned by Island Records, primarily a dance-pop album, Love? also marks as a return to Lopez's pop/R&B roots.
"Love" is a song written and performed by John Lennon, originally released in 1970 on the John Lennon/Plastic Ono Band album.
"Love" is the second album by English rock band The Cult, released in 1985 on Beggars Banquet Records. The record has been released in nearly 30 countries worldwide, and sold an estimated 2.5 million copies. It gave The Cult commercial success in the UK and abroad. Love was recorded at Jacob's Studios in Farnham, Surrey, in July and August 1985.
"LOVE" is the third mini-album by Japanese recording artist Ayumi Hamasaki. It was released on 8 November 2012 in three editions: CD+DVD, CD-Only and a limited Tales of Xillia 2 Edition.
"Love": Love is the eponymous debut by the Los Angeles-based rock band Love.
"LOVE" is the second album by Japanese entertainer Mika Nakashima, and her third overall album release counting the mini-album Resistance. Its release date was November 6, 2003, in Japan, prior to the Christmas holiday. In contrast to her previous album, True, this album boasts a wider range of styles including ballads, soft reggae, and club jazz. It proved to be a successful move as the album outsold her debut; it topped the Oricon 200 Album Chart upon release and sold just over 437,000 copies in Japan alone the week it came out.
"Love" is a song performed by Romanian recording artist Inna. The song was written and produced by native dance music trio Play & Win. It acts as the second single released from her debut studio album, Hot. It was released on digital format through Roton and Ultra Records and across various countries in Europe and the United States. However, the release of "Love" has been very limited so far - where it has mainly acted as an airplay single and only receiving an official full single release in Romania, Spain, and the United States to date. Most countries in which the song was released, the Play & Win radio edit was used as the official single version. The lyrics evoke a meaning of how complicated situations of love can become.
"Love", known by its Lithuanian name "Pasiklydęs žmogus" is a song by Lithuanian singer Sasha Son, the Lithuanian entry to the Eurovision Song Contest 2009, where it was performed in English with the final verse in Russian.

also known as Pasiklydęs žmogus

"Love" is a song from Walt Disney's film Robin Hood with the lyrics and music by Floyd Huddleston and George Bruns. The lyrics were sung by Huddleston's then-wife Nancy Adams over Monica Evans who voiced Maid Marian for the rest of the film.
"Love" is a song by American R&B recording artist Keyshia Cole. It written by Greg Curtis and Ron Fair and produced by the latter for her debut album, The Way It Is. Released as the album's fourth single, "Love" emerged as the most successful single from the album. It peaked at number 19 on the US Billboard Hot 100 chart and at number three on the Hot R&B/Hip-Hop Songs chart, becoming her breakthrough record after a string of modestly successful singles.
"Love" is a musical album of Amen Dunes.
"Love" is a 2009 covers album by R&B group Boyz II Men. Like their previous album, it was produced by American Idol's Randy Jackson and Boyz II Men. This is their third cover album, following Throwback, Vol. 1 and Motown: A Journey Through Hitsville USA, which were released in 2004 and 2007 respectively. The album is composed of popular love songs of the past. It also features a collaboration with Michael Bublé. The demo version of "Back for Good" was originally recorded with Irish singer, Nadine Coyle. The album sold 15,000 copies its first week.
"Love" is the third studio album by Mexican singer Thalía, it was released in 1992, under the previously owned Televisa record label, Melody/Fonovisa, which now belongs to Univision Music Group. This album was released in México, some Central-American countries, the United States, Spain, Greece and Turkey.
"Love" is the third album by Scottish group Aztec Camera, released in November 1987 on the WEA label.
"Love" a.k.a. "Love!": Love!: Thelma Love Song Collection is a compilation of love songs by Thelma Aoyama. It was released on February 11, 2009 in Japan and became her first #1 album on the Japanese Oricon Weekly Chart. The last track "Again" is a cover of the Janet Jackson song of the same name. The album was preceded by the four singles "Soba ni Iru ne", "Nando mo", "Mamoritai Mono" and "Daikkirai Demo Arigatou". The DVD section includes music videos for these singles. The album is certified Gold for shipment of 100,000 copies.
"Love" is an album in 1999 by S.E.S.. This is S.E.S.' third Korean album. It sold approximately 780,000 copies. Singles include "Love" and "Twilight Zone".
"Love" is the fifth compilation album by K-Ci & JoJo. It was released in Japan only on February 6, 2008, by Formula Recordings.
Places
Love is a small village in the province of Saskatchewan, northeast of Prince Albert.
Love a.k.a. Lõve is a village in Põdrala Parish, Valga County, in southern Estonia. It has a population of 70.
There are other places with in their name, like Love.., Love Lady, Love Land, LOVE Park, Love Canal, Love Creek, love park!, Love River, Love Shack, Love County, Love Street, Love Valley, Love Township, Bridge of Love, Cosby Big Love, Island of Love, The City of Love and City of Brotherly Love.
Miscellanea
Love is a 2006 theatrical production by Cirque du Soleil which combines the re-produced and re-imagined music of the Beatles with an interpretive, circus-based artistic and athletic stage performance. The show plays at a specially built theatre at The Mirage in Las Vegas.
LOVE is a bi-annual British style magazine founded in 2009 by stylist and fashion journalist Katie Grand, who remains editor-in chief. Since 2012, Lulu Kennedy has been editor-at-large and Alex Fury has been editor of this Condé Nast publication.
love a.k.a. LÖVE is a free-software framework for writing 2D games in Lua.
Love: The Spirits of Love or Love is a Taiwanese Hokkien television drama that aired on Formosa TV in Taiwan from 28 November 2006 to 21 May 2008.

also known as 愛
begun on and completed on (7 years ago)
country: Taiwan

Love: This page contains cultural views on the topic of love.
Love a.k.a. Lave Language is an human language.
Love is an impact crater on the far side of the Moon. It is located just to the north of the crater Perepelkin. Prager nearly touches the northeastern rim. To the northwest is Bečvář.
Phrases with
Love
Phrases starting with the word Love:
Phrases ending with the word Love:
View more phrases with the word Love in thesaurus!
Printed dictionaries and other books with definitions for
Love
Click on a title to look inside that book (if available):
by Alex Murray, Jessica Whyte
MARX , KARL to Agamben, love brings Dasein face to face with the possibility to be but also not-to-be, leading towards...
Love is, therefore, the access to the knowledge of the incessant experience of belonging and " nonbelonging" of ...
by Elizabeth Washington Wirt
LovE IN-A-MIST. Perplexity. Nigella damascena. Lovers, and madmen, have such seathing brains, Such shaping fantasies, that apprehend - More than cool reason ever comprehends. . . . Shaks. To nurse strange doubts, and groundless fears.
Online dictionaries and encyclopedias with entries for
Love
Click on a label to prioritize search results according to that topic:
Usage statistics about
love
The following statistics are based on the British National Corpus, so they are representative for the British English from the later part of the 20th century, both spoken and written.
Usage statistics for the noun love:
Usage statistics for the verb love:
Distribution of usage frequency for the most common synonyms of the noun love:
Comparison of usage frequency between the noun love and its most common antonym:
Distribution of usage frequency for the most common synonyms of the verb love:
Comparison of usage frequency between the verb love and its most common antonym:
Photos about
Love
Click on an item to view that photo:
View more pictures about Love You.
If you need related images for an article or a report, you can download stock photos:
More...
Videos about
Love
Click on an item to play that video:
View more videos about A Love, Love a, Love in, Love Is, Of Love, To Love, Love You, The Love, True Love, and Your Love.
See also the pronunciation examples of Love!
Sign language
Testify to Love in Sign Language
This video was created to assist members of Singing Hands, a non profit, volunteer group of signers who perform for businesses, nursing homes, religious ...
Quotes about
Love
Love is God
Love is Dad
Love is Mom
Love is Gem

Love is Work
Love is Book
Love is Rough
Love is Soft

Love is Fight
Love is Right
Love is Me
Love is You

Love is All
Fall in Love
Live Life Glad
'Gladly Love'! ! (Giri 2007)
more quotes about love...
Scrabble value of L1O1V4E1
The value of this 4-letter word is 7 points. It is included in the first and second editions of the Official Scrabble Players Dictionary.
Anagrams of
L
O
V
E
What do you get if you rearrange the letters?
Semordnilap
What do you get if you reverse the order of the letters?
See also the index of semordnilaps!
Other anagrams
What do you get if you rearrange the letters in other ways?
See also the blanagrams of Love!
Share this page
Next...
Go to the usage examples of Love to see it in context!