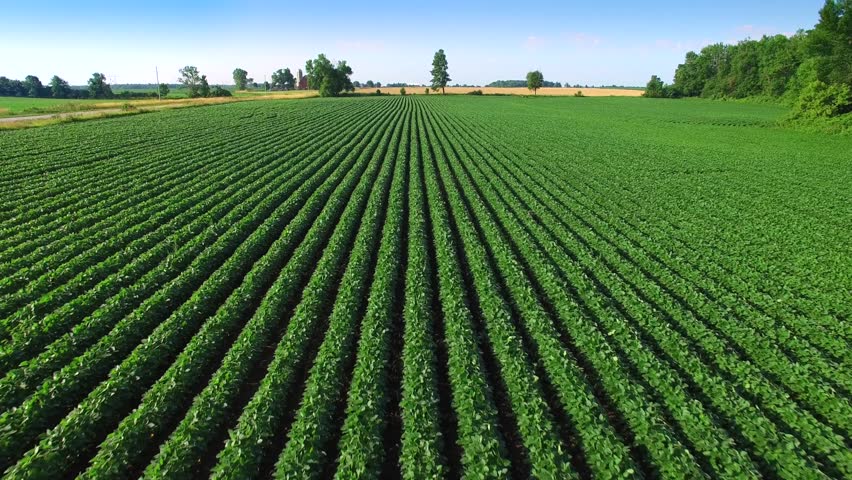 Interest
Interest is sometimes a misspelling of entrance.
Definition of the noun
interest
What does interest mean as a name of something?
Interest is one of the top 50 most common nouns. It is used mostly in informational writing, being one of the top 50 most common nouns in informational written English.View more statistics!
noun - plural: interests
Alternative definition of the noun
interest
noun
[uncountable] [finance] The price paid for obtaining, or price received for providing, money or goods in a credit transaction, calculated as a fraction of the amount or value of what was borrowed. [definition from earlier 16th c.]
[uncountable] A great attention and concern from someone or something; intellectual curiosity. [definition from later 18th c.]
[uncountable] Attention that is given to or received from someone or something.
[countable] A business or amorous link or involvement.
Specialised definition of the noun
interest
Glossary of finance / investment
money earned as a result of maintaining a savings account or investing in another instrument
Glossary of finance / mortgage
a percentage or fee charged by financial institutions and other entities for the use of money or assets
Definition of the verb
interest
What does interest mean as a doing word?
verb - inflections: interested | interesting | interests
excite the curiosity of; engage the interest of

syntax

:

Syntactic formula
Example for the syntactic formula
[

Cause

] [Verb]
The clown amused
[

Cause

] [Verb] [

Experiencer

]
The clown amused the children
[

Cause

] [Verb] [

Experiencer

] [Adjective]
That movie bored me silly
[

Cause

] [Verb] [

Experiencer

] with [Oblique]
The clown amused the children with his antics
[

Cause

, genitive]'s [Oblique] [Verb] [

Experiencer

]
The clown's antics amused the children
[

Experiencer

- being] [Verb] [Adverb]
Little children amuse easily

Verbs of Psychological State (with the same syntax): abash, affect, afflict, affront, aggravate, aggrieve, agitate, agonize, alarm, alienate, amaze, amuse, anger, annoy, antagonize, appall, appease, arouse, assuage, astonish, astound, awe, baffle, befuddle, beguile, bewilder, bewitch, boggle, bore, bother, bug, calm, captivate, chagrin, charm, cheer, chill, comfort, concern, confound, confuse, console, content, convince, cow, crush, cut, daunt, daze, dazzle, deject, delight, demolish, demoralize, depress, devastate, disappoint, disarm, discombobulate, discomfit, discompose, disconcert, discourage, disgrace, disgruntle, disgust, dishearten, disillusion, dismay, dispirit, displease, disquiet, dissatisfy, distract, distress, disturb, divert, dumbfound, elate, electrify, embarrass, embolden, enchant, encourage, enervate, engage, engross, enlighten, enliven, enrage, enrapture, entertain, enthrall, enthuse, entice, entrance, exasperate, excite, exhaust, exhilarate, fascinate, fatigue, faze, flabbergast, flatter, floor, fluster, frighten, frustrate, gall, galvanize, gladden, gratify, grieve, harass, harm, haunt, hearten, horrify, humble, humiliate, hurt, hypnotize, impair, impress, incense, inflame, infuriate, inspire, insult, intimidate, intoxicate, intrigue, invigorate, irk, irritate, jade, jar, jollify, jolt, lull, madden, menace, mesmerize, miff, molest, mollify, mortify, move, muddle, mystify, nauseate, nettle, numb, obsess, occupy, offend, outrage, overawe, overwhelm, pacify, pain, peeve, perplex, perturb, pester, pique, placate, plague, please, preoccupy, provoke, puzzle, quench, rankle, ravish, reassure, recharge, refresh, rejuvenate, relax, relieve, repel, repulse, revitalize, revolt, rile, roil, ruffle, sadden, satiate, satisfy, scandalize, scare, shake, shame, shock, sicken, sober, solace, soothe, spellbind, spook, stagger, startle, stimulate, sting, stir, strike, stump, stun, stupefy, surprise, tantalize, taunt, tease, tempt, terrify, terrorize, threaten, thrill, throw, tickle, tire, titillate, torment, torture, touch, transfix, transport, trouble, try, unnerve, unsettle, uplift, upset, vex, weary, worry, wound, wow.

lexical domain

: Emotions - verbs of feeling

antonym

: bore

more generic words

: arouse / elicit / enkindle / evoke / fire / kindle / provoke / raise

= call forth

more specific words

:

be on the mind of
be of importance or consequence
Alternative definition of the verb
interest
verb
To attract attention or concern.
Explanation
Interest is a fee paid by a borrower of assets to the owner as a form of compensation for the use of the assets. It is most commonly the price paid for the use of borrowed money, or money earned by deposited funds.
Interest is a feeling or emotion that causes attention to focus on an object, event, or process. In contemporary psychology of interest, the term is used as a general concept that may encompass other more specific psychological terms, such as curiosity and to a much lesser degree surprise.
Phrases with
Interest
Phrases starting with the word Interest:
Phrases ending with the word Interest:
View more phrases with the word Interest in thesaurus!
Printed dictionaries and other books with definitions for
Interest
Click on a title to look inside that book (if available):
2000-
The charitable interest is an irrevocable remainder interest, not in trust, in a personal residence.
The charitable interest is a remainder interest in a trust Which is a charitable remainder annuity trust, as defined in section 664(d)(1)...
Working with Article 9 by Richard F. Duncan, William H. Lyons, Catherine Lee Wilson
if the security interest is a purchase money security interest in consumer goods and the debtor has ...
by William Benjamin Hale
Interest is the compensation fixed by agreement or allowed by law for the use or detention of money, or for the loss thereof to the party entitled to its use...
"A contract to pay interest is a contract to pay a consideration for the future use of money.
revised by James A. Lyons, Walter L. Read
Lesson XXVII JOURNALIZING Interest and Discount Interest is the use of money for which consideration is paid. When one has the use of...
A Textbook on Modern Methods of Accounting, Including an Appendix of Useful Information and Helpful Hints for Bookkeepers and Office Men ... by Practical Text Book Co
Interest is the use of money, not the money paid for the use of money, but the right or privilege of using money. Rent is...
by Michael Barnes QC
An incorporeal interest is a proprietary right over land which does not give the right, currently or in the future, to possession of...
by Brian A Rutherford
Ownership interest The Statement of Principles formally defines ownership interest as follows: Ownership interest is the residual amount found by deducting all of the entity's liabilities from all of the entity's assets. (SP, 4.37) As the Statement ...
Interest is the fundamental condition of curiosity. ter would not be. is self-love.
Interest is a native endowment of the mind that stimulates activity in the direction of a fuller realization of the self. That which does not ...
by Adolphus Egerton Ryerson, John George Hodgins, Adam Crooks
Interest is the sum of money paid for use or loan of some other sum of money." " Interest is divided into Simple and Compound. VVhen the...
A Genealogy of Economic Science by Pierre Force
Furthermore, since Adam Smith's work is itself the foundation of modern economic science, self-interest is the first principle of economics. Because self- interest is a concept of such fundamental importance, one would ex- pect Adam Smith to ...
by M. E. Hawkesworth, Maurice Kogan
Interest groups may be defined as groups that consciously try to move public policy in particular directions. This distinguishes them in the first place from groups whose members share certain attitudes, but are not concerned with public policy.
by Jordan Stratford, Jeffrey S Kupperman
renewed interest in the esotericisms of an earlier time seems to be a trend today. In academic circles we've seen everything from Frances Yates's fascinating but lamentably flawed hermetic revival to Richard Kieckheffer's forming ...
Online dictionaries and encyclopedias with entries for
Interest
Click on a label to prioritize search results according to that topic:
Usage statistics about
interest
The following statistics are based on the British National Corpus, so they are representative for the British English from the later part of the 20th century, both spoken and written.
Usage statistics for the noun interest:
Distribution of usage frequency for the most common synonyms of the noun interest:
Distribution of usage frequency for the most common synonyms of the verb interest:
Comparison of usage frequency between the verb interest and its most common antonym:
Photos about
Interest
Click on an item to view that photo:
View more pictures about Interest rate and Human interest.
If you need related images for an article or a report, you can download stock photos:
More...
Video language resources about
Interest
Click on an item to play that video:
View more videos about Interest rate, Love Interest, Open interest, Legal Interest, Future interest, Public interest, simple interest, Vested interest, Rate of Interest, Compound interest, Person of Interest, Conflict of interest, Conflicts of interest, Expression of Interest, Shifting Executory Interest, Deposit Interest Retention Tax, and Fee Simple Subject to Executory Interest.
See also the pronunciation examples of Interest!
Quotes about
Interest
An individual, in promoting his own interest, may injure the public interest; a nation, in promoting the general welfare, may check the interest of a part of its members. (Friedrich List)
more quotes about interest...
Scrabble value of I1N1T1E1R1E1S1T1
The value of this 8-letter word is 8 points. It is included in the first and second editions of the Official Scrabble Players Dictionary.
Anagrams of
I
N
T
E
R
E
S
T
What do you get if you rearrange the letters?
See also the blanagrams of Interest!
Share this page
Next...
Go to the usage examples of Interest to see it in context!