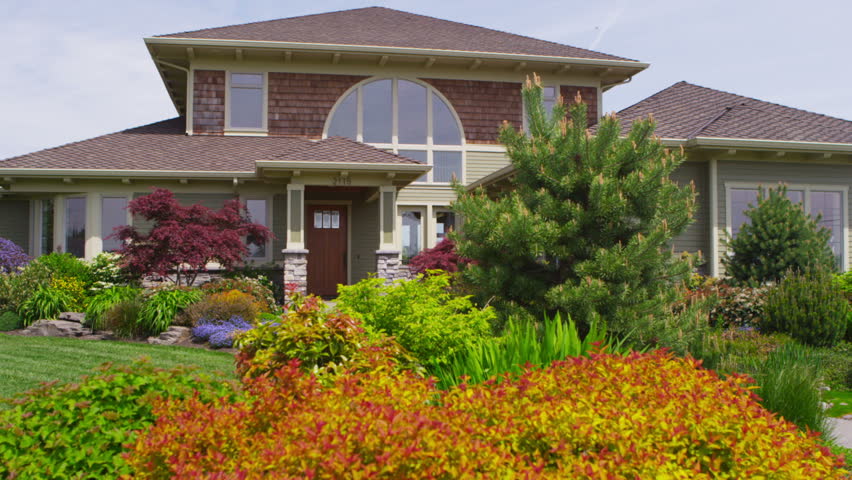 Home
Home appears in the following tongue twister:
What did you have for breakfast?
- rubber balls and liquor!
What did you have for lunch?
- rubber balls and liquor!
What did you have for dinner?
- rubber balls and liquor!
What do you do when your sister comes home?
- rubber balls and liquor!
Home appears in the following pangram (a sentence using every letter of the alphabet at least once):
Jay visited back home and gazed upon a brown fox and quail. (47 letters)
View more pangrams!
Home appears in the following palindromes (phrases that read the same backward as forward):
Go home, demo hog.
Traci, ore here verified a memo, home-made if I revere heroic art.
Eva, can it be defiled? A memo had a home-made life debt in a cave.
View more palindromes!
Usage statistics for the noun home:
View more statistics!
The word home is considered to be an easy one, according to the Dale-Chall word list, which includes 3000 words that all fourth-grade American students should know and understand.
Definition of the noun
home
What does home mean as a name of something?
Home is one of the top 50 most common nouns in the English language.View more statistics!
noun - plural: homes
where you live at a particular time

examples

: deliver the package to my home | he doesn't have a home to go to

lexical domain

: Locations - nouns denoting spatial position

synonym of home

: place

more specific terms

: home away from home / home from home

= a place where you are just as comfortable and content as if you were home

housing that someone is living in
the country or state or city where you live
(baseball) base consisting of a rubber slab where the batter stands; it must be touched by a base runner in order to score
the place where you are stationed and from which missions start and end
place where something began and flourished
an environment offering affection and security

examples

: home is where the heart is | he grew up in a good Christian home | there's no place like home

lexical domain

: States - nouns denoting stable states of affairs

more generic word

: environment

= the totality of surrounding conditions

a social unit living together

example

: the teacher asked how many people made up his home

lexical domain

: Groups - nouns denoting groupings of people or objects

more generic terms

: social unit / unit

= an organization regarded as part of a larger social group

more specific terms

:

an institution where people are cared for

example

: a home for the elderly

lexical domain

: Artifacts - nouns denoting man-made objects

synonyms of home

: nursing home / rest home

more generic word

: institution

= an establishment consisting of a building or complex of buildings where an organization for the promotion of some cause is situated
Alternative definition of the noun
home
noun
One's own dwelling place; the house or structure in which one lives; especially the house in which one lives with his family; the habitual abode of one's family; also, one's birthplace.
One's native land; the place or country in which one dwells; the place where one's ancestors dwell or dwelt.
The place where a person was raised; Childhood or parental home; home of one's parents or guardian.
The abiding place of the affections, especially of the domestic affections.
The locality where a thing is usually found, or was first found, or where it is naturally abundant; habitat; seat.
A place of refuge and rest; an asylum; as, a home for outcasts; a home for the blind; hence, especially, the grave; the final rest; also, the native and eternal dwelling place of the soul.
[gaming, in various games] The ultimate point aimed at in a progress; the goal.
[baseball] Home plate.
[lacrosse] The place of a player in front of an opponent's goal; also, the player.
[Internet] The landing page of a website; the site's 'home' page
noun
A key that when pressed causes the cursor to go to the first character of the current line.
Specialised definition of the noun
home
Glossary of sports
in many games, the place or point that must be hit in order to score or reached in order to be safe from attack (2006. Dictionary of Sport and Exercise Science. A&C Black Publishers Ltd)
Definition of the adjective
home
What does home mean as an attribute of a noun?
adjective - degrees: homer |
used of your own ground
relating to or being where one lives or where one's roots are
inside the country
Alternative definition of the adjective
home
adjective
Of or pertaining to one's dwelling or country; domestic; not foreign; as home manufactures; home comforts.
Close; personal; pointed; as, a home thrust.
Definition of the adverb
home
What does home mean as an attribute of something other than a noun?
adverb
at or to or in the direction of one's home or family

examples

: He stays home on weekends | after the game the children brought friends home for supper | I'll be home tomorrow | came riding home in style | I hope you will come home for Christmas | I'll take her home | don't forget to write home

on or to the point aimed at

example

: the arrow struck home

to the fullest extent; to the heart

examples

: drove the nail home | drove his point home | his comments hit home
Alternative definition of the adverb
home
adverb
To one's home or country
Close; closely.
To the place where it belongs; to the end of a course; to the full length.
In one's place of residence or one's customary or official location; at home
[UK, soccer] Into the goal.
Definition of the verb
home
What does home mean as a doing word?
verb - inflections: homed | homing | homes
provide with, or send to, a home
return home accurately from a long distance
Films
Writings
"Home" is a play by David Storey. It is set in a mental asylum, although this fact is only revealed gradually as the story progresses. The five characters include seemingly benign Harry, highly opinionated Jack, cynical Marjorie, and flirtatious Kathleen. As they interact we come to realize their delusions and pretensions are similar to those of people living in a supposedly normal society.
"Home" is a novel written by the Pulitzer Prize-winning American author Marilynne Robinson. Published in 2008, it is Robinson's third novel, preceded by Housekeeping in 1980 and Gilead in 2004.

language: English Language
genre: Fiction
subjects: Iowa, Clergy, Fathers and Daughters
released on (7 years ago)
some of the awards:

"Home", also translated as Charity, is a French three-act comedy by the novelist and playwright Octave Mirbeau, written in collaboration with Thadée Natanson. It was performed in December 1908 on the stage of the Comédie-Française, in Paris.
"Home" is a novel by the American author Toni Morrison, originally published in 2012 by Alfred A. Knopf. It tells the story of Frank Money, a 24-year-old African-American veteran of the Korean War, and his journey home "a year after being discharged from an integrated Army into a segregated homeland.

language: English Language
released on
Music
"Home" is a song recorded by Canadian singer Michael Bublé, and released on March 28, 2005, as the second single from his second major-label studio album, It's Time. The song was written by Bublé, along with co-writers Alan Chang and Amy Foster-Gillies.
"Home" is the debut studio album by British drum and bass band Rudimental. It was released on 29 April 2013 via Warner Music UK. The album includes the singles "Spoons", "Feel the Love", "Not Giving In", "Waiting All Night", "Right Here", and "Free", "Powerless", and "Give You Up". The album cover features the Hackney Peace Carnival Mural. It was nominated for the 2013 Mercury Prize.
"Home" is a 2007 song by American rock band Daughtry from their self-titled debut album. The song had been climbing up the U.S. charts for a few weeks before the song was announced as the second single from the album. The song was covered by Irish musician Kian Egan that serves as the lead single from his debut album with the same name.
"Home" is Depeche Mode's thirty-third UK single, released on 16 June 1997, and the third single for the album Ultra.

also known as Home (LFO Meant to Be), Home (The Noodles & the Damage Done), Home (Air 'Around the Golf' remix), Home (Jedi Knights remix "Drowning in Time"), Home (Grantby mix)
music and lyrics by Martin Gore

"Home" is the debut single and coronation song from American Idol season 11 winner Phillip Phillips. The song was co-written by Drew Pearson and Greg Holden, and produced by Drew Pearson.
"Home" is the sixth studio album by American country band Dixie Chicks, released in 2002 on Monument/Columbia Records. It is notable for its acoustic bluegrass sound, which stands in contrast with their previous two country pop albums.
"Home" is a song written and recorded by American group Edward Sharpe and the Magnetic Zeros. It was released in January 2010 as the second single from the album, Up from Below. The song came in at number 73 on Australian radio station Triple J's 100 hottest songs of the past 20 years.
"Home" is the eighth Simply Red studio album, released in 2003. It is the first Simply Red album released on band frontman Mick Hucknall's own record label, Simplyred.com. The album was a success all around the world, due to the hit singles, "Sunrise", "Fake", "You Make Me Feel Brand New" and "Home".
"Home" is the third single by Canadian Hard Rock/alternative metal band, Three Days Grace, from their self-titled album.
"Home" is the second studio album by American heavy metal band Sevendust, released on August 24, 1999 through TvT Records. The album appeared on the Billboard 200, remained there for fourteen weeks and peaked at 19 on September 11, 1999. Home was certified gold on May 18, 2000 through the Recording Industry Association of America. The album features thirteen tracks on the United States release and sixteen tracks on the Japan release, with two tracks featuring artists outside of Sevendust. Three singles were released from the album, two of which appeared on the mainstream and modern Billboard charts.
"Home" is the sixth studio album by American country music singer Dierks Bentley. It was released in February 2012 as his seventh album release from Capitol Records Nashville. The album produced four singles—"Am I the Only One", the "title track", "5-1-5-0" and "Tip It On Back"—on the Hot Country Songs chart between 2011 and 2013, all of which the first three went to number 1.
"Home" is The Corrs' fifth and last studio album. An Irish-themed album, it includes covers of old Irish songs and traditionals, but also covers of non-Irish songs such as "Heart Like A Wheel". It includes two tracks in Irish, "Buachaill Ón Éirne" and "Bríd Óg Ní Mháille"; and three instrumentals, "Old Hag", "Haste To The Wedding", and "Return From Fingal". Home was compiled from a songbook of the late Jean Corr. The album was released exactly 10 years after the release of their first album Forgiven, Not Forgotten.
"Home" is a song from the 1975 Broadway musical, The Wiz. It was written by Charlie Smalls and was performed by Stephanie Mills in the stage production and by Diana Ross in the 1978 film adaptation and released on the soundtrack album in 1978.
"Home" is the eighth album by Dutch band The Gathering. The album was released on 15 April 2006 by Sanctuary Records through its heavy metal label Noise. The album had a separate release in North America which took place on 18 April 2006 by Brooklyn-based label The End Records. It was the last album to feature lead singer and lyricist Anneke van Giersbergen.
"Home" is Procol Harum's fourth album, released in 1970. With the departure of organist Matthew Fisher and bassist David Knights and the addition of the remaining musicians' former bandmate bassist/organist Chris Copping from The Paramounts, Procol Harum was, for all intents and purposes, The Paramounts again in all but name. The purpose of bringing in Copping was to return some of the R&B sound to the band that they had with their previous incarnation.
"Home" is the first major label single by Japanese singer Angela Aki. It was released on September 14, 2005, and reached number 38 on the Oricon Charts.
"Home" is a single from Sheryl Crow's 1996 self-titled album. It was the final single from the album, following "A Change Would Do You Good", and was later included on the album The Very Best of Sheryl Crow. It was only released commercially in Europe.
"Home": Home: A Live Concert Recording with the Atlanta Symphony Youth Orchestra is a live album by Atlanta-based American alternative rock band, Collective Soul. The performance is from two live Atlanta concerts with the Atlanta Symphony Youth Orchestra. The album peaked at #183 on the Billboard 200.

also known as Home (disc 2), Home: A Live Concert Recording with the Atlanta Symphony Youth Orchestra
genres: Post-grunge, Alternative rock
released on (9 years ago)

"Home" is the debut album by husband-and-wife singers Delaney & Bonnie, released on the Stax label. Most of the album was recorded at Stax Studios in Memphis, Tennessee from February to November 1968 with additional overdubs in July 1969, and features many of Stax's house musicians, including Donald "Duck" Dunn, Steve Cropper, Booker T. Jones, and Isaac Hayes.
"Home" is the second studio album by South Korean singer-songwriter Roy Kim, released and distributed on October 8, 2014 through CJ E&M. The album features nine tracks in total, including the lead single which shares the same name as the title of the album. It is Kim's first full-length release since Love Love Love.
"Home" is a live album by metalcore band August Burns Red released through Solid State Records. in a CD/DVD format. It was filmed live on June 4, 2010 at Warehouse 54 in Manheim, Pennsylvania and was released on September 28, 2010 through Solid State Records.
"Home" is a song co-written and recorded by American country music singer Dierks Bentley. It was released in October 2011 as the seventeenth single release of his career, and the second from his sixth studio album for Capitol Records, also titled Home. Bentley co-wrote the song with Dan Wilson and Brett Beavers. The song was selected by the Arizona Centennial Commission to serve as its official song for the state's 100 year celebration.
"Home" is a studio album by Stephanie Mills. It was released June 26, 1989 on MCA Records.
"Home" is the debut album by the American alternative rock band Blessid Union of Souls. It was released on March 21, 1995 on the EMI label. The album contains their biggest hit single, "I Believe", which reached #8 on the Billboard Hot 100.
"Home" is the twelfth studio album by Mr. Children, released on March 14, 2007. Its first press limited edition includes a documentary DVD on the making of the album and live performances by members of the group between recording sessions. The album debuted at the number 1 position, with 693,038 copies sold in the first week.
"Home" is the début solo-album by the British singer Terry Hall. It was released in 1994 on the Anxious label.
"Home" is the second album by alternative rock band Deep Blue Something. It was originally released by RainMaker Records in 1994 and re-released on Interscope in 1995.
"Home" is the debut album by Spearhead, released in 1994 under the Capitol Records label. It includes thirteen tracks.It was produced by Joe "The Butcher" Nicolo at Studio 4 in Philly. "Hole in the Bucket" was released as a single, which became an MTV Buzz Bin song and won a Clio Award.
"Home" is the third and final album released by R&B singer Monifah. It was released on October 17, 2000 through Universal Records, with Teddy Riley serving as both an executive producer and producer for the album. Despite input from the legendary Riley, Home was both a critical and commercial flop, becoming her lowest selling and lowest charting album, only making it to 151 on the Billboard 200 and 39 on the Top R&B/Hip-Hop Albums. The album's only charting single was "I Can Tell", it was minor hit on the R&B charts. After the album ran its course selling a disappointing 113,000 copies to date, Monifah virtually disappeared from the music business.
"Home" is the second solo album by Italian rapper Nesli.

released on (11 years ago)

"Home" is a cataloged instance, composition.
"Home" is the second studio album by American electronic musician Nosaj Thing. It was released on January 22, 2013.
"Home" is the debut solo studio album by Irish recording artist Kian Egan, formerly of Westlife. Consisting entirely of cover versions, it was released Ireland on 14 March 2014, and on 17 March in the United Kingdom, through Rhino Records. A signed limited edition was exclusively released through Amazon.
"Home" is a composition.

also known as Home (instrumental), Home (radio mix)
music by Dan Yaremko
Groups
Home was a British rock band, active in the early 1970s.
Home is an experimental pop band formed in Tampa, Florida in the early-1990s, before relocating to New York in 1996. The band released eight self-produced, sequentially-numbered, ultra-low-distribution albums on cheap Radio Shack cassettes before signing to Sony's Relativity Records label, which distributed its ninth album in 1995. This album, Home's only release on a major label, received favorable reviews in publications such as Spin, The Village Voice and Magnet. Subsequent Home albums have appeared on independent record labels, also to generally positive reviews. Dave Fridmann of The Flaming Lips was the producer behind at least two of Home's albums.

genre: Indie rock
albums: "Elf: Gulf Bore Waltz", "13: Netherregions", "XIV", "Sexteen", "IX", "So Much Love", "X"
There are other groups with in their name, like home 33, Home Now, Home Brew, Home Free, home-brew, Safe Home, Going Home, Group Home, Home Free!, Home Groan, Home Grown, Home video, Home-grown, Almost Home, Home Brewed, Home Cookin, Home Junior, Home-Brewed, Mental Home and 78 From Home.
Places
HOME will be a centre for international contemporary art, theatre, film and books in Manchester when it opens in spring 2015 as part of the First Street development. HOME was formed by the merger of two Manchester-based arts organisations, Cornerhouse and the Library Theatre Company.
Home is a census-designated place in Pierce County, Washington, United States. The 2010 Census placed the population at 1,377. The community lies on the Key Peninsula and borders the waters of Carr Inlet, an extension of Puget Sound. Home is now primarily a town of beach homes, although around the turn of the twentieth century, it was considered a model, utopian community of anarchists.
Home is an unincorporated village located in Rayne Township, Indiana County, Pennsylvania. Although it is not tracked by the US Census Bureau, Home has been assigned the ZIP code 15747 and is a part of the telephone area code 724.
Home is an unincorporated community and census-designated place in southern Franklin Township, Marshall County, Kansas, United States. Its altitude is 1,345 feet, and it is located at 39°50′30″N 96°31′11″W / 39.84167°N 96.51972°W. Home lies along U.S. Route 36 – the Pony Express Highway – and a Union Pacific rail line, east of the city of Marysville, the county seat of Marshall County.

also known as Home, Kansas

Home was a music venue and nightclub located at 1 Leicester Square in central London. It was closed by Westminster Council in late March 2001 due to alleged evidence of open drug-dealing occurring within the club despite its famously tough door checks. The club went into receivership shortly after it was closed. It was part of the Home owned by Big Beats, including the clubs in Sydney and London, as well as the Homelands outdoor festivals. The decline of the club started earlier however due to Westminster council denying the club a 6am license.
HOME a.k.a. The Eindhoven Museum is an archaeological open air museum in Eindhoven, Netherlands, focusing on the Iron Age and Middle Ages in the province of North Brabant. The museum is situated in the Genneper Parken area at the south side of the city. It focuses on the daily lives and routines of people in the time periods mentioned, through demonstrations and recreations of buildings, practices and routines. For example, there are demonstrations of cooking on open fire, of games played in the Middle Ages and groups of school children are allowed to spend the night in the stables.
There are other places with in their name, like New Home, Down Home, Down-Home, Free Home, Home Base, Home Farm, Home Hill, Home Park, Home Room, Home-Farm, Home Depot, Forest Home, home * room, Home School, Home-School, Island Home, Pardee Home, Cottage Home, Murrell Home and Prairie Home.
Miscellanea
Home: A home is a dwelling-place used as a permanent or semi-permanent residence for an individual, family, household or several families in a tribe. It is often a house, apartment, or other building, or alternatively a mobile home, houseboat, yurt or any other portable shelter. Larger groups may live in a nursing home, children's home, convent or any similar institution. A homestead also includes agricultural land and facilities for domesticated animals. Where more secure dwellings are not available, people may live in the informal and sometimes illegal shacks found in slums and shanty towns.
Home: In sports, home is a term referring to both the city and stadium, arena, or field where an athletic team plays games at their venue, whilst when the team plays elsewhere then they are considered the away team. The home term can refer to either the sponsoring institution or the place where it is franchised. Most professional teams represent cities and amateur sports teams often represent cities or academic institutions. Each team has a location where it practices during the season and where it hosts games. This is referred to as the home court, home field, home stadium, home arena, or home ice. When a team is serving as host of a contest, it is designated as the "home team". The event is described as a "home game" for that team and the venue that the game is being played is described as the "home field." In most sports, there is a home field advantage whereby the home team wins more frequently because it has a greater familiarity with the nuances of the venue and because it has more fans cheering for it, which supposedly give the players adrenaline and an advantage. The opposing team is said to be the visiting team, the away team, or the road team.
Home is an interior home and garden-oriented lifestyle television channel broadcasting in the United Kingdom, as part of the UKTV network of channels. The channel originally launched on 1 November 1997 and relaunched in its current format on 30 April 2009. Home is broadcast 24 hours a day on Sky, TalkTalk Plus TV and Virgin Media, and from 11:00 to 12:00 on digital terrestrial television through Top Up TV. The channel was transmitted by terrestrial provider ITV Digital 24 hours a day until the company's collapse in July 2002.
Home a.k.a. Facebook Home is a user interface layer for Android-compatible smartphones that was developed by Facebook, a social networking service. Designed to be a drop-in replacement for the existing home screen on an Android device, the software provides a replacement home screen that allows users to easily view and post content on Facebook along with launching apps, a replacement lock screen that displays notifications from Facebook and other apps, and an overlay which allows users to chat via Facebook messages or SMS from any app. Facebook Home was unveiled at a press event on April 4, 2013, and was released on April 12, 2013 for a limited selection of devices from HTC and Samsung Electronics—including the HTC First, a new smartphone pre-loaded with the software.
The Home chain of nightclubs were initially started at the height of popularity of house music. The two clubs at the time were two of the largest nightclubs in their respective countries, and were of a number of dance music enterprises operated by the one company, including various other smaller clubs and the outdoor music festival Homelands.
Home Magazine was a magazine published in the United States by Hachette Filipacchi Media U.S..
Phrases with
Home
Phrases starting with the word Home:
Phrases ending with the word Home:
View more phrases with the word Home in thesaurus!
Printed dictionaries and other books with definitions for
Home
Click on a title to look inside that book (if available):
by C. R. Henderson
The word home means the family and its residence, with, ...
The Critical Turn by Martha B. Holstein, PhD, Mark Waymack, Ph.D, Jennifer A. Parks, PhD
Being home means that the "sick identity" need not be central (Miller, unpublished data). Instead, we may live in ways that affirm identity, that permit the continuity of familiar habits that are part of the enriched notion of autonomy that George ...
Home Made Mirrors . . Sofa Pillows made of Denim . Sofa Pillows made of Linen Sofa Pillows of Many Colors . Bedrooms made Beautiful Decoration of the Living Room A Convenient Kitchen . . . . . . How to Keep Window Gardens Decorations ...
Benedict's Home for Colored Children. — Under charge of the Sisters of St. Dominic. 2 Lafayette pi. It has a large house at Bye. St. David's Society of the State of New York. — To afford relief to needy Welsh people; 105 E. 22dst. Organized ...
A Wordlist by Daniel M. N. McDikkoh
Antong; Ntong = An'ntong – the home town of: Mallam Kuku Sok, Mr. Musa Sok, Mallam Goje Antong, Mr. Haruna Musa Antong, Maishanu Choji, etc. Bgyerl' gwong = Fadan Waiwai- the home and birth place of such notables as: late Mallam ...
by Martha Craft-Rosenberg, Shelley-Rae Pehler
The last child leaving home affects patterns of family organization and functioning established during the childrearing years. This family event reverberates through the lives of individual family members, stimulating change in both parents and ...
Online dictionaries and encyclopedias with entries for
Home
Click on a label to prioritize search results according to that topic:
Usage statistics about
home
The following statistics are based on the British National Corpus, so they are representative for the British English from the later part of the 20th century, both spoken and written.
Usage statistics for the noun home:
Distribution of usage frequency for the most common synonyms of the noun home:
Photos about
Home
Click on an item to view that photo:
View more pictures about Home Depot.
If you need related images for an article or a report, you can download stock photos:
More...
Videos about
Home
Click on an item to play that video:
View more videos about At Home, to Home, New Home, Drive Home, Home Phone, and Home Office.
See also the pronunciation examples of Home!
Sign language
Click on an item to play that video:
Quotes about
Home
MY blood so red
For thee was shed,
Come home again, come home again;
My own sweet heart, come home again!
You've gone astray
Out of your way,
Come home again, come home again! (Anonymous)
more quotes about home...
Scrabble value of H4O1M3E1
The value of this 4-letter word is 9 points. It is included in the first and second editions of the Official Scrabble Players Dictionary.
Anagrams of
H
O
M
E
What do you get if you rearrange the letters?
Semordnilap
What do you get if you reverse the order of the letters?
See also the index of semordnilaps!
Other anagrams
What do you get if you rearrange the letters in other ways?
See also the blanagrams of Home!
Share this page
Next...
Go to the usage examples of Home to see it in context!