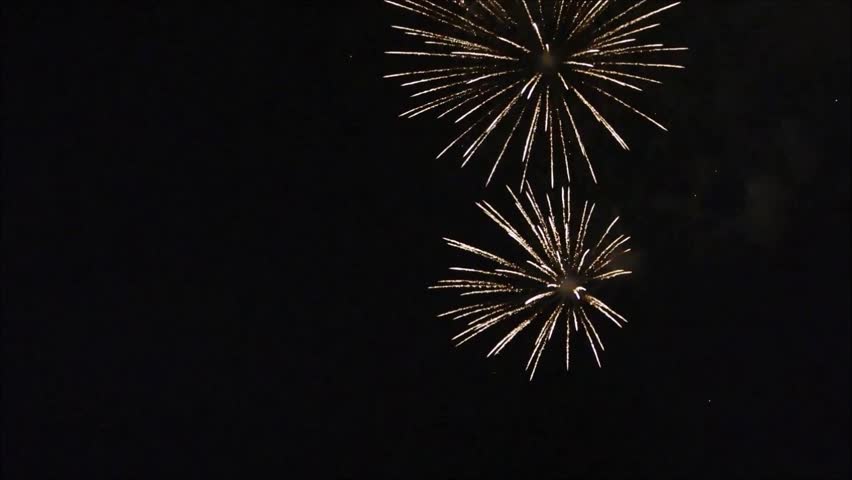 Gold
Gold appears in the following palindromes (phrases that read the same backward as forward):
gold log
No, it's a bar of gold, a bad log for a bastion.
Gold (I call it sanitised; I have sanitised art): Hannah trades it in as Eva hides it in a still acid log.
View more palindromes!
The following statistics are based on the British National Corpus, so they are representative for the British English.
Distribution of usage frequency for the most common synonyms of the noun gold:
The word gold is considered to be an easy one, according to the Dale-Chall word list, which includes 3000 words that all fourth-grade American students should know and understand.
Definition of the noun
gold
What does gold mean as a name of something?
Gold is one of the top 1000 most common nouns in the English language.
noun - plural: golds
Definition of the adjective
gold
What does gold mean as an attribute of a noun?
Gold is one of the top 1000 most common adjectives in the English language.
adjective - degrees: golder | goldest
made from or covered with gold
having the deep slightly brownish color of gold
People
Gold a.k.a. Tony Goldwyn: Anthony Howard "Tony" Goldwyn is an American actor and director. He portrayed the villain Carl Bruner in Ghost, Colonel Bagley in The Last Samurai, and the voice of the title character of the Disney animated film Tarzan. He stars in the ABC drama Scandal, as Fitzgerald Grant III, President of the United States.
Gold a.k.a. Marc Wallice is a former American pornographic actor. He performed in over 1,500 pornographic films and has directed as well. Wallice was inducted into both the AVN and XRCO Hall of Fames.
Gold a.k.a. Diane Klimaszewski is an actress.
There are other people with in their name, like Ann Gold, Ben Gold, Don Gold, Eli Gold, Ian Gold, Jem Gold, Jim Gold, Joe Gold, Ken Gold, Lee Gold and many others.
Groups
Gold is a French music band from Toulouse which enjoyed considerable success in the Francophone world in the 1980s.

members:
genre: Pop music
albums: "Capitaine Abandonné", "La Compil' en or", "Les plus grands succès", "Les Incontournables", "Le Train de mes souvenirs", "Le Palais des Sports", "Le Palais des Sports de Gold", "À l'Olympia", "Les Plus Belles Chansons de Gold", "Ville de lumière", "Laissez-nous chanter"
official website: www.groupegold.com

GOLD is a musical group.
There are other groups with in their name, like Born Gold, Gold City, Gold Gull, Ilsa Gold, Stay Gold, Such Gold, Black Gold, Dirty Gold, Fools Gold, Frida Gold, Gold Beach, Gold Jacks, Gold Motel, Gold teeth, Gold Zebra, Gold-Bears, Santo Gold, Solid Gold, solid-gold and Fool's Gold.
Business
Gold is a network of oldies radio stations which was formed by the merger of the Capital Gold network and the Classic Gold Network in August 2007. The station relaunched as a partly automated service broadcasting in a smaller number of areas in March 2014, when many of the prior AM Gold frequencies were turned over to Smooth Radio.
also known as LEADVILLE MINING & MILLING CORP, CAPITAL GOLD CORP
official website: mygoldmusic.co.uk
Music
"Gold": Young Lust: The Aerosmith Anthology was a 2001 compilation album by American hard rock band Aerosmith. This compilation holds their greatest hits of their Geffen Records years between Done with Mirrors and Get a Grip, as well as some un-released material, B-sides, and live versions. It was reissued in 2005 as Gold, with a different cover.

also known as Aerosmith Gold, Young Lust: The Aerosmith Anthology (disc 2), Young Lust: The Aerosmith Anthology
genres: Hard rock, Rock music, Blues rock
released on (14 years ago)

"Gold": The Story of Them Featuring Van Morrison is a compilation album that includes almost every song recorded by the Northern Irish band Them during the two year history of the band when it featured Van Morrison as the vocalist for the group.
"Gold": The Essential Lynyrd Skynyrd, reissued as Gold, is a two-disc compilation of Lynyrd Skynyrd in the peak years of its classic lineup.

also known as The Essential Lynyrd Skynyrd
genre: Southern rock
released on (17 years ago)

"Gold" a.k.a. "Anthology" is a two-disc compilation album by rock and roll performer Chuck Berry released on July 27, 2000 by Chess Records. The album is intended as an overview of Chuck Berry's song-writing career. It is a two-disc anthology which contains 50 tracks of Chuck Berry's finest songs.
"Gold" is a 1983 single by the British band Spandau Ballet from their third album True.
"Gold" is a compilation album by the American hard rock band Tesla, released in 2008. It is a remastered 2 disc greatest hits album featuring songs from studio albums, live albums, b-sides and unreleased material.
"Gold" is the third studio album by Britt Nicole. It was released on March 26, 2012 and features the Christian radio singles "All This Time", "Stand", and "Ready or Not", as well as her debut mainstream single "Gold". The album was re-released to mainstream markets on February 26, 2013 via Capitol Records, along with a new album cover.

released on
award: - Grammy Award for Best Contemporary Christian Music Album nomination for Britt Nicole

"Gold" is the second studio album by Ryan Adams, released September 25, 2001 on Lost Highway Records. The album remains Adams' best-selling album, certifying gold in the UK and going on to sell 364,000 copies in the U.S. and 812,000 worldwide.
"Gold" is a 2005 greatest hits collection from hard rock band Kiss. This two-disc set covers the band's recordings from 1974 to 1982. All tracks are previously available.
"Gold" a.k.a. "Anthology" is a compilation of Motown hits by pop and R&B singer Michael Jackson with additional hits by The Jackson 5 and rare, unreleased material from 1973. The album was originally released in the U.S. on November 14, 1986 and re-released on November 8, 1995 and has sold three million copies worldwide.
"Gold": Cream Gold is a two-disc compilation album by the English rock band Cream, released in 2005 to help celebrate the band's reunion at the Royal Albert Hall. It was a part of the larger Gold series.
"Gold" is a compilation album by German hard rock band Scorpions. It was released in 2006 on Hip-O Records.
"Gold" is a single by American singer Victoria Justice, released in June 2013 by Columbia Records. The song was written by Tove Nilsson, Jason Weiss, Sam Shrieve, Ben Camp, Jakob Jerlström and Ludvig Söderberg. On August 19, 2014, it was reported by Billboard that "Gold" had sold a total of 33,000 copies up to that point.
"Gold" is one of Donna Summer's greatest hits compilations. Donna Summer's entry in Universal Music's two-disc compilation series Gold is more or less a re-release of 1993's The Donna Summer Anthology, with the most noticeable differences being the cover art and that Gold includes four of her 90's Club and R&B hits, which came out after the Anthology. Also, other 80's European hits, such as "Dinner With Gershwin", and "Love's About to Change My Heart", that were not included on the Anthology, are present here. However, the two tracks from 1981's shelved Geffen Records album I'm a Rainbow on disc two are left out, as are "Once Upon A Time" and "Rumour Has It", both from the 1977 album Once Upon a Time, the hit single "Cold Love" from 1980 album The Wanderer, and the album track "Friends Unknown" from Mistaken Identity.
"Gold" a.k.a. "Come Sail Away: The Styx Anthology": Come Sail Away – The Styx Anthology is a musical album by Styx, released on May 4, 2004. It is a compilation consisting of two compact discs and contains a thorough history of the band. The album encompasses many of the band's most popular and significant songs, ranging from the band's first single, "Best Thing", through the song "One with Everything", a track included on Styx's most recent album at the time of release, Cyclorama.

also known as Come Sail Away – The Styx Anthology
genre: Rock music
released on (11 years ago)

"Gold" is a two-disc compilation album by Bob Marley and the Wailers that was released on the Island Records label in 2005. The compilation is intended to be a career-spanning retrospective, and no fewer than two songs are selected from each of Bob Marley and the Wailers' albums with the company. Songs range from his first album for the label, Catch a Fire, and span all the way through to the last album Marley would live to see released in his lifetime, Uprising, concluding with the posthumous releases "Iron Lion Zion," and tracks from Confrontation.
"Gold" is the sixth U.S. compilation album by American singer-actress Cher, released on March 1, 2005 by Geffen Records. The album was released only two years after the multi-platinum The Very Best of Cher. As of August 2010, the album has sold 88,000 copies in the United States.
"Gold" is a compilation album from the Irish band The Cranberries, released as part of Universal Music's Gold series. Unlike the preceding compilation Stars: The Best of 1992–2002, the versions of the songs present on this two-disc collection are not edited for length.
"Gold" is a compilation album by Canadian rock band Rush, released on 25 April 2006.
"Gold" is a 2-disc Sublime compilation that catalogs the band's songs from their three studio albums as well as a few tracks from their B-side collection, Second-hand Smoke. This is the third and largest compilation of the band's songs to date. It was released on November 15, 2005.
"Gold" is a song by Prince from his 1995 album The Gold Experience. Obviously proud of the number, Prince was touting the song as the next "Purple Rain" to reporters before the album's release.
"Gold" is the fifth compilation by the Modus band, released on OPUS Records in 2005.
"Gold" is a greatest hits album by Joe Cocker, released in 2006 as part of Gold album series.
"Gold" is a two-CD compilation album by The Velvet Underground. It was released for the North American market on June 14, 2005, by Polydor, the record label that oversees the band's Universal Music Group back catalogue.
"Gold" is a two-CD compilation of classic singles and album tracks by British singer-songwriter, Cat Stevens, now known as Yusuf Islam. It is part of Universal Music's series of double-disc anthologies derived from their extensive back catalog. The track list starts with Stevens' early British hit "Matthew & Son" and ends with a new recording by Islam, "Indian Ocean", recorded and first released as a digital download on the iTunes Music Store to benefit 2004 Asian Tsunami relief efforts.
"Gold" is a compilation album by Steely Dan, released in 1982. It mostly comprises hits both post-dating and not included on their 1978 Greatest Hits, essentially acting as "Volume 2"; it also features additional album tracks, offering a broad perspective on the band's career to that point.
"Gold": Olivia Newton-John: Gold is a double album of Olivia Newton-John's greatest hits, released in 2005. It contains all but one of her solo Billboard Hot 100 hits and is the first CD to contain the track "Fool Country". The album is considered the most thorough of all of Newton-John's many compilation albums.
"Gold" is the third compilation album, by hip-hop duo Eric B. & Rakim. The album was released on June 14, 2005, on Hip-O Records. The album contains numerous remixes and extended mixes of Eric B. & Rakim's greatest hits as part of Universal Music Group's Gold series.
"Gold" a.k.a. "Anthology" is a 2005 double compilation album of Pete Townshend's solo career. The album was originally released in Europe by SPV/Revisited Records on 10 October 2005. The US release by Hip-O Records were released on 15 November 2005 as part of the Gold album series, with alternate cover and reduced pricing but identical content.
"Gold" is a two-CD compilation album by the Allman Brothers Band. It contains songs selected from their first eight albums, which were released by Capricorn Records — The Allman Brothers Band, Idlewild South, At Fillmore East, Eat a Peach, Brothers and Sisters, Win, Lose or Draw, Wipe the Windows, Check the Oil, Dollar Gas, and Enlightened Rogues. It was released by Island Records on October 11, 2005.
"Gold": Bachman–Turner Overdrive Gold is a compilation album by Bachman–Turner Overdrive. It was released in 2005 by Mercury Records.

also known as Gold (disc 1), Bachman–Turner Overdrive Gold
genre: Rock music
released on (10 years ago)

"Gold" is a 1979 compilation album by Jefferson Starship. The tracks come from their 1974 - 1978 albums, Dragon Fly, Red Octopus, Spitfire, and Earth. The original record release also contained a 7-inch 45 RPM single, "Light the Sky on Fire", that was recorded for Star Wars Holiday Special, along with an extra track from Dragon Fly. This single is included in the later CD releases as tracks 6 and 12. The single reached #66 on the Billboard charts.
"Gold" a.k.a. "Anthology" was originally released as a triple-album set by legendary Motown family unit, The Jackson 5, in 1976. It was at this point that most of the Jacksons had left the label to join CBS Records. Motown president Berry Gordy once said that the Jackson 5 were "the last superstars to come off the Motown assembly line"; after the group left the label, Motown would not have another act to equal its success until Boyz II Men in the 1990s.
"Gold" is a compilation album of songs by The Jackson 5, an American popular music family group from Gary, Indiana. The founding members were Jackie, Tito, Jermaine, Marlon and Michael. This album features selections from their nine official studio albums during their Motown years. From their 1969 debut album Diana Ross Presents The Jackson 5 to the last album they recorded together with Motown, 1975's Moving Violation. The album also includes five new Motown tracks never released before.
"Gold", released on November 14, 2008, is Swedish singer September's first compilation album for her domestic market. The album includes songs from her second and third albums, In Orbit and Dancing Shoes, respectively. "Because I Love You" was released as a promotional single for the album on November 26, 2008 and serves as the album's only single.
"Gold" is a musical album of Marvin Gaye.

released on (10 years ago)

"Gold": Gold: All Her Greatest Hits is a 2003 compilation album by Ella Fitzgerald.

also known as Gold: All Her Greatest Hits
released on (12 years ago)

"Gold" is a compilation album of 36 songs from Etta James. Unlike many collections, this two-disc album presents an overview of her work over five decades, rather than presenting a more in-depth look at the singer's heyday.
"Gold" is a musical album of Robo Grigorov.

released in (10 years ago)

"Gold" is a two CD compilation by the Funk band Parliament. The album was released by Universal Music in 2005. It essentially updates the 1993 compilation Tear the Roof Off 1974–1980. There are slight differences between Gold and Tear the Roof Off. First, Gold presents the songs in chronological order. Gold also uses shorter versions the tracks "Fantasy Is Reality" and "Agony Of Defeet." Gold also uses remastered versions of all tracks.
"Gold" is a musical EP of Sir Sly.
"Gold" is a song by musician Britt Nicole from her third album, Gold. It was released on November 13, 2012 as her debut mainstream single on Capitol Records.
"Gold" is a two-disc compilation album by Ella Fitzgerald that was released with the Verve label in 2007. The compilation is an import exclusive collection from one of the greatest female jazz vocalists of all time. 39 tracks span here remarkable career & highlight her prodigious vocal talents. All her greatest hits including 'Let's Fall In Love', 'Manhattan', 'They Can't Take That Away From Me', 'Ev'ry Time We Say Goodbye', 'Summertime' & many more.
"Gold" is a compilation of hit songs and album favorites by The Ohio Players on the Mercury label. It features music from the albums Skin Tight, Fire, Honey and Contradiction, plus two new songs recorded specifically for Gold, "Feel The Beat" and "Only A Child Can Love". Fittingly, the album itself achieved gold certification, the last Ohio Players album to do so.
"Gold" is the 2001 single by B'z.

artist: B'z
released on (14 years ago)

"Gold" is a compilation album by Bonnie Tyler.

genre: Pop rock
released on (22 years ago)

"Gold" is a 2005 compilation album by The Supremes.

also known as The Supremes: Gold
released on (10 years ago)

"GOLD" is the first studio album by the Japanese singer JASMINE, released in two formats, standard and limited, on July 21, 2010 by Sony Music Associated. The limited edition includes a bonus DVD.

released on (5 years ago)

"Gold" a.k.a. "Traffic Gold": Traffic Gold is a two-disc 2005 compilation album by the psychedelic rock band Traffic. It contains at least one song from each album except On the Road, Far from Home, and The Last Great Traffic Jam.
"Gold" is a song written and performed by Australian singer-songwriter Guy Sebastian. It is the second single from his seventh album Armageddon and was released digitally in Australia on 11 May 2012. An EP with two new songs and a remix of a previous single "Who's That Girl" was released in CD format on 1 June 2012 and digitally on 15 June 2012. "Gold" peaked at number ten on the ARIA Singles Chart and was certified platinum in 2014. It was Sebastian's ninth of 12 top ten singles on the Australian charts.
Writings
"Gold": Gold: The Final Science Fiction Collection is a 1995 collection of Isaac Asimov's stories and essays. The stories, which comprise its first half, are short pieces which had remained uncollected at the time of Asimov's death. As such, they have been criticized by some as inept or below par—what the writer himself termed "minor Asimov". Likewise, the non-fiction pieces in the book's second half are not generally considered among Asimov's most significant output. Nevertheless, Gold contains some notable works. "Cal" describes a robot that wishes to write, and the title story "Gold" expresses both Asimov's admiration of King Lear and his thoughts on cinema adaptations of his own stories. The story "Gold" won a Hugo Award.

also known as "Gold: The Final Science Fiction Collection"
genres: Fiction, Science Fiction, Speculative fiction
subject: American science fiction
copyright: 1995
released in (21 years ago)

"Gold" a.k.a. "Road Show" is a musical with music and lyrics by Stephen Sondheim and a book by John Weidman. It tells the story of Addison Mizner and his brother Wilson Mizner's adventures across America from the beginning of the 20th century during the Alaskan Gold rush to the Florida real estate boom in the 1920s.
"Gold" is a 2012 sports novel by British author Chris Cleave and was published by Simon & Schuster on July 3, 2012. The story focuses on the friendship and rivalry between two women and the effects that come from the choices they make and the events that they cannot prevent.

language: English Language
genre: Literary fiction
released on
Films
Miscellanea
Gold is a classic comedy channel from the UKTV network, broadcasting to the United Kingdom and Ireland. It launched on 1 November 1992 as UK Gold, before, in 2008, it was split into current flagship channel Gold and miscellaneous channel, Watch, with comedy based programming now airing on Gold, non-crime drama and entertainment programming airing on Watch, and quiz shows and more high-brow comedy airing on Dave.
Gold is a 2010 Japanese television drama series with 11 episodes that aired from July 8 to September 16.
Gold is a series of 2-disc compilation albums released by Universal Music Group. They are usually priced about the same as a regular single CD. Some of them also include several tracks licensed from non-Universal labels.
gold is a linker for ELF files. It became an official GNU package and was added to binutils on March, 2008 and first released in binutils version 2.19. Gold was developed by Ian Lance Taylor and a small team at Google. The motivation for writing gold was to make a linker that is faster than the GNU linker, especially for large applications coded in C++.

license: GNU General Public License

GOLD is a free parsing system that is designed to support multiple programming languages.
Gold: The ancient Egyptian Gold hieroglyph is a member of the crowns, dress, staves hieroglyphs. Its major importance is as one of the Fivefold Titulary names of the Egyptian pharaoh, the Horus of Gold name.
Gold a.k.a. The Nanai language is spoken by the Nanai people in Siberia, and to a much smaller extent in China's Heilongjiang province, where it is known as Hezhe. The language has about 1,400 speakers out of 17,000 ethnic Nanai, but most are also fluent in Russian or Chinese, and mostly use one of those languages for communication.
Gold is a breed coloring.
GOLD is an ontology for descriptive linguistics. It gives a formalized account of the most basic categories and relations used in the scientific description of human language.
Phrases with
Gold
Phrases starting with the word Gold:
Phrases ending with the word Gold:
View more phrases with the word Gold in thesaurus!
Printed encyclopedias and other books with definitions for
Gold
Click on a title to look inside that book (if available):
by Xiaobing Li, Michael Molina
Oil A Cultural and Geographic Encyclopedia of Black Gold Volume 2: Countries XIAOBING LIAND MICHAEL MOLINA, EDITORS Copyright © 2014 by ABC-CLIO, LLC All rights reserved. No. Volume 2: Countries.
by P. Somasundaran
Pyrene excimer fluorescence has also been used to detect changes in interparticle interactions for capped gold particles. Freshly prepared Brust-type gold particles (3.2-3.7nm) capped with pyrenyl-decanethiol or -heptadecanethiol showed ...
by Quentin R. Skrabec Jr.
The California Gold Rush exhibited a similar mania to that seen in bank panics, but it proved more deadly. The Gold Rush created a regional economic boom featuring high inflation, acute shortages, crime, city fires, and disease that would ...
More Than 500 Outstanding Choices for Gardeners by Ray Rogers
Up close, Duranta erecta 'Gold Edge' appears as a mass of yellow-edged green leaves, but from a distance it looks like a mysterious, green, glowing blob. Neat. ( which attracts birds). The foliage is a plain but lively green or beautifully ...
Online dictionaries and encyclopedias with entries for
Gold
Click on a label to prioritize search results according to that topic:
Photos about
Gold
Click on an item to view that photo:
View more pictures about Gold Dome, Pure Gold, Gold Coast, and Gold medal.
If you need related images for an article or a report, you can download stock photos:
More...
Video language resources about
Gold
Click on an item to play that video:
View more videos about As Gold, In Gold, Old gold, Gold coin, Gold rush, Gold Coast, Gold Fields, Crock of Gold, and Heart of Gold.
See also the pronunciation examples of Gold!
Sign language
Click on an item to play that video:
Quotes about
Gold
In a private room he showed me the first specimens of gold, that is he was not certain if it was gold or not, but he thought it might be; immediately I made the proof and found that it was gold. (John Sutter)
more quotes about gold...
Scrabble value of G2O1L1D2
The value of this 4-letter word is 6 points. It is included in the first and second editions of the Official Scrabble Players Dictionary.
Anagrams of
G
O
L
D
What do you get if you rearrange the letters?
See also the blanagrams of Gold!
Share this page
Next...
Go to the usage examples of Gold to see it in context!