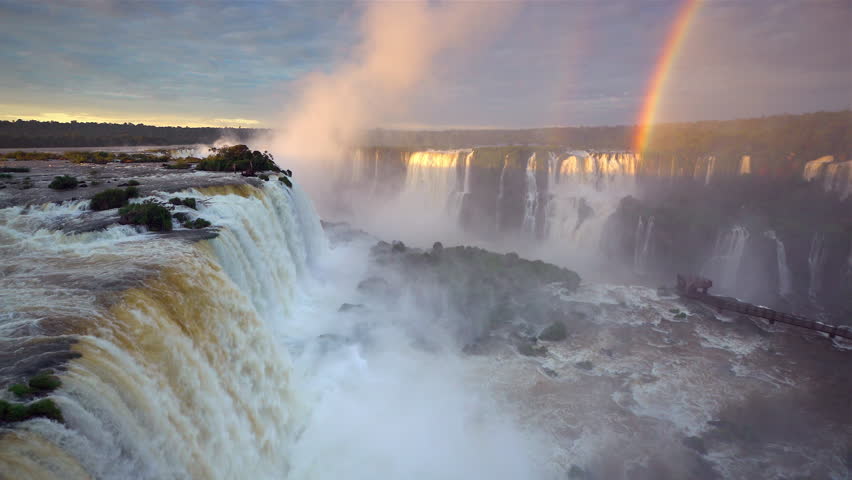 Do
Usage statistics for the verb do:
View more statistics!
Do is sometimes a misspelling of did or go.
The word do is considered to be an easy one, according to the Dale-Chall word list, which includes 3000 words that all fourth-grade American students should know and understand.
Definition of the noun
do
What does do mean as a name of something?
noun - plural:
do: dos / do's (rare form)
DO: -
an uproarious party

lexical domain

: Natural Events - nouns denoting natural events

more generic word

: party

= an occasion on which people can assemble for social interaction and entertainment

the syllable naming the first (tonic) note of any major scale in solmization

lexical domain

: Communicative Processes - nouns denoting communicative processes and contents

more generic term

: solfa syllable

= one of the names for notes of a musical scale in solmization

doctor's degree in osteopathy
Alternative definition of the noun
do
noun
[colloquial] A party, celebration, social function.
[informal] A hairdo.
[colloquial, obsolete] A period of confusion or argument. [rfex]
Something that can or should be done (usually in the phrase dos and don'ts).
[music] A syllable used in solfège to represent the first and eighth tonic of a major scale.
Definition of the verb
do
What does do mean as a doing word?
Do is the 3rd most common verb. It is used mostly in speech, being the most common verb in spoken English.View more statistics!
verb - inflections:
| simple past | past participle | present participle | third-person singular |
| --- | --- | --- | --- |
| did | done | doing | does |
engage in

examples

: do research | do nothing

lexical domain

: Activities - verbs of political and social activities and events

synonym of do

: make

more specific words

: exaggerate / overdo

= do something to an excessive degree

carry out or perform an action

lexical domain

: Creation - verbs of sewing, baking, painting, performing

more specific terms

:

get (something) done
proceed or get along
give rise to; cause to happen or occur, not always intentionally
carry out or practice; as of jobs and professions
be sufficient; be adequate, either in quality or quantity

example

: Will $100 do?

lexical domain

: Stative - verbs of being, having, spatial relations

more generic terms

: fulfil / fulfill / live up to / satisfy

= meet the requirements or expectations of

more specific terms

:

create or design, often in a certain way
behave in a certain manner; show a certain behavior; conduct or comport oneself
spend time in prison or in a labor camp
carry on or function

example

: We could do with a little more help around here

lexical domain

: Activities - verbs of political and social activities and events

synonym of do

: manage

arrange attractively

example

: They do their hair

lexical domain

: Body Actions - verbs of grooming, dressing and bodily care

more specific words

:

travel or traverse (a distance)
Other definitions of
do
What does do also mean?
abbreviation
[rare] ditto
Places
People
Do: Dominique Rijpma van Hulst is a Dutch singer known by her stage name Do. She is best known for singing the vocals of DJ Sammy's worldwide top 10 hit in 2002-2003, "Heaven", a cover of the 1980s hit by Bryan Adams. She has released two albums, Do and Follow Me.

also known as Dominique van Hulst, Dominique Rijpma van Hulst, Yanou presents Do, Yanou pres. Do
born on (34 years ago) in Valkenswaard
nationality: Netherlands
profession: Singer, songwriter, actor
member of musical group Marco Borsato & Do
genres: Pop music, Dance-pop, Adult contemporary music, Dance music, Nederpop
albums: "On and On", "Do", "Follow Me", "Voorbij", "Heaven", "Merry Christmas Baby / Everyday It's Christmas", "Zingen In Het Donker"
nomination:

nominated to World Music Award for World's Best Selling Dutch Artist
World Music Award for World's Best Selling Dutch Artist

official website: www.domusic.nl

Do a.k.a. Dominique Gisin is a World Cup alpine ski racer and Olympic gold medalist from Switzerland.
Do a.k.a. Marshall Applewhite: Marshall Herff Applewhite, Jr., also known as "Bo" and "Do", among other names, was an American cult leader who founded what became known as the Heaven's Gate religious group and organized their mass suicide in 1997. It was the largest mass suicide to occur in the United States, claiming the lives of thirty-nine people.
Group
Do a.k.a. Dö is a musical group.
albums: "The Await", "G.O.D.", "Den", "Everblast", "Dö"
Business
Do a.k.a. Dominicana de Aviación: Compañía Dominicana de Aviación, usually shortened to Dominicana, was an airline from the Dominican Republic, serving as flag carrier of the country.
also known as Dominicana de Aviacion
Characters
Music
Films
"Do" a.k.a. "The Blade" is a 1995 Hong Kong martial arts film co-written, produced and directed by Tsui Hark, starring Vincent Zhao, Moses Chan, Hung Yan-yan, Song Lei, Austin Wai, Chung Bik-ha, Valerie Chow and others. This film is notable for its unusual style which includes dramatic close-ups, employment of colour gels, frenetic camera use during the fight sequences and overall dark tone.

"Do" is a 2009 short horror drama film written and directed by Pauline Pallier.
Miscellanea
Do a.k.a. Dō: Dou or dō are one of the major components of Japanese armour worn by the samurai class and foot soldiers of feudal Japan.
Do a.k.a. Dō: Dō. It is very often used in Japanese Buddhism as a suffix in the name of some of the many buildings that can be part of a Japanese temple compound. The prefix can be the name of a deity associated with it or express the building's function within the temple's compound.
do: .do is the country code top-level domain for the Dominican Republic. NIC.DO has administered the domain since 1991.
Do a.k.a. Dō: A Dō is any one of a number of spiritual, martial, or aesthetic disciplines that evolved in Japan and Korea. The term "Dō" is borrowed from the Chinese philosophical concept of Tao. The word means 'way', 'path', 'route', or sometimes more loosely, 'doctrine', 'principle' or 'lifestyle'. Within the context of traditional East Asian philosophy and religion, Dō is a metaphysical concept signifying the primordial essence or fundamental nature of the universe.
Do a.k.a. Du is a Chinese family name. The name is spelled Tu in Taiwan. In Hong Kong it is translated as To, the pronunciation of 杜 in Cantonese. The Vietnamese equivalent surname is Đỗ.
Do is a file format.
Scrabble value of D2O1
The value of this 2-letter word is 3 points. It is included in the first and second editions of the Official Scrabble Players Dictionary.
Share this page
Next...
Go to the pronunciation of Do to learn how to say it correctly!