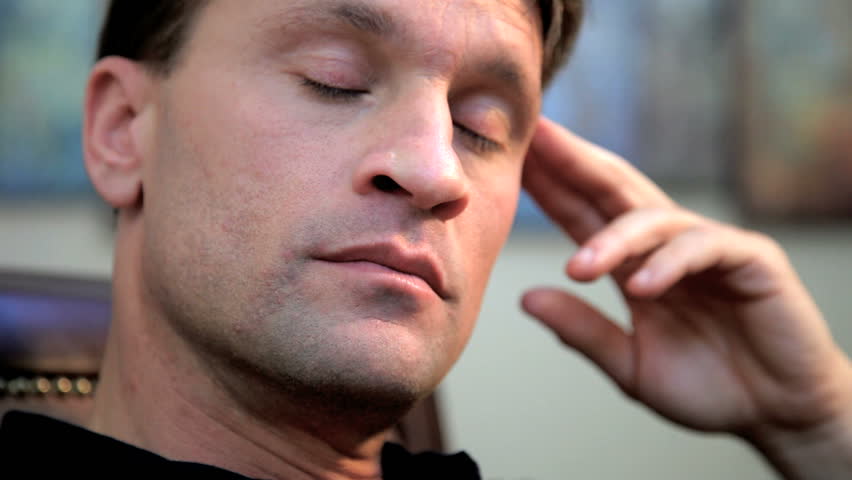 Concern
Definition of the noun
concern
What does concern mean as a name of something?
Concern is one of the top 1000 most common nouns in the English language.
noun - plural: concerns
something that interests you because it is important or affects you
an anxious feeling
a feeling of sympathy for someone or something

example

: She felt strong concern for those less fortunate

lexical domain

: Feelings - nouns denoting feelings and emotions

antonym

: unconcern

more generic terms

: fellow feeling / sympathy

= sharing the feelings of others

more specific words

:

something or someone that causes anxiety; a source of unhappiness

example

: New York traffic is a constant concern

lexical domain

: Cognitive Processes - nouns denoting cognitive processes and contents

more generic term

: negative stimulus

= a stimulus with undesirable consequences

more specific words

:

a commercial or industrial enterprise and the people who constitute it
Alternative definition of the noun
concern
noun
That which affects one's welfare or happiness
The expression of solicitude, anxiety, or compassion toward a thing or person.
A business, firm or enterprise; a company.
Definition of the verb
concern
What does concern mean as a doing word?
Concern is one of the top 1000 most common verbs in the English language.
verb - inflections: concerned | concerning | concerns
be relevant to
be on the mind of

example

: The bad news will concern him

syntax

:

Syntactic formula
Example for the syntactic formula
[

Cause

] [Verb]
The clown amused
[

Cause

] [Verb] [

Experiencer

]
The clown amused the children
[

Cause

] [Verb] [

Experiencer

] [Adjective]
That movie bored me silly
[

Cause

] [Verb] [

Experiencer

] with [Oblique]
The clown amused the children with his antics
[

Cause

, genitive]'s [Oblique] [Verb] [

Experiencer

]
The clown's antics amused the children
[

Experiencer

- being] [Verb] [Adverb]
Little children amuse easily

Verbs of Psychological State (with the same syntax): abash, affect, afflict, affront, aggravate, aggrieve, agitate, agonize, alarm, alienate, amaze, amuse, anger, annoy, antagonize, appall, appease, arouse, assuage, astonish, astound, awe, baffle, befuddle, beguile, bewilder, bewitch, boggle, bore, bother, bug, calm, captivate, chagrin, charm, cheer, chill, comfort, confound, confuse, console, content, convince, cow, crush, cut, daunt, daze, dazzle, deject, delight, demolish, demoralize, depress, devastate, disappoint, disarm, discombobulate, discomfit, discompose, disconcert, discourage, disgrace, disgruntle, disgust, dishearten, disillusion, dismay, dispirit, displease, disquiet, dissatisfy, distract, distress, disturb, divert, dumbfound, elate, electrify, embarrass, embolden, enchant, encourage, enervate, engage, engross, enlighten, enliven, enrage, enrapture, entertain, enthrall, enthuse, entice, entrance, exasperate, excite, exhaust, exhilarate, fascinate, fatigue, faze, flabbergast, flatter, floor, fluster, frighten, frustrate, gall, galvanize, gladden, gratify, grieve, harass, harm, haunt, hearten, horrify, humble, humiliate, hurt, hypnotize, impair, impress, incense, inflame, infuriate, inspire, insult, interest, intimidate, intoxicate, intrigue, invigorate, irk, irritate, jade, jar, jollify, jolt, lull, madden, menace, mesmerize, miff, molest, mollify, mortify, move, muddle, mystify, nauseate, nettle, numb, obsess, occupy, offend, outrage, overawe, overwhelm, pacify, pain, peeve, perplex, perturb, pester, pique, placate, plague, please, preoccupy, provoke, puzzle, quench, rankle, ravish, reassure, recharge, refresh, rejuvenate, relax, relieve, repel, repulse, revitalize, revolt, rile, roil, ruffle, sadden, satiate, satisfy, scandalize, scare, shake, shame, shock, sicken, sober, solace, soothe, spellbind, spook, stagger, startle, stimulate, sting, stir, strike, stump, stun, stupefy, surprise, tantalize, taunt, tease, tempt, terrify, terrorize, threaten, thrill, throw, tickle, tire, titillate, torment, torture, touch, transfix, transport, trouble, try, unnerve, unsettle, uplift, upset, vex, weary, worry, wound, wow.

lexical domain

: Stative - verbs of being, having, spatial relations
Alternative definition of the verb
concern
verb
[transitive] To be of importance to.
[transitive] To make somebody worried.
Animal
Concern is a multi-millionaire American Thoroughbred racehorse. He was sired by top stallion Broad Brush, who in turn was a son of Ack Ack. His dam was Fara's Team. Concern was best known for his wins in the 1994 Breeders' Cup Classic and the grade two Arkansas Derby. Born at owner Robert Meyerhoff's Fitzhugh Farm in Phoenix, Maryland. To date, Concern is one of only three Maryland-bred horses ever to surpass the three million dollar mark in earnings. The other two were Cigar and Awad. He finished racing with a record of 7-7-11 in 30 starts and career earnings of $3,079,350.
Writings
"Concern" is a book by Tamba Sasuna Samba.
also known as "Concern: a guide to sound moral living for adolescents"
Music
"Concern" is a musical album of Concern.
released in (7 years ago)
Miscellanea
Concern: A concern is a type of business group common in Europe, particularly in Germany. It results from the merger of several legally independent companies into a single economic entity under unified management. These associated companies are called "Group" companies.
Concern: In computer science, a concern is a particular set of information that has an effect on the code of a computer program. A concern can be as general as the details of database interaction or as specific as performing a primitive calculation, depending on the level of conversation between developers and the program being discussed. IBM uses the term concern space to describe the sectioning of conceptual information.
Phrases with
Concern
Printed dictionaries and other books with definitions for
Concern
Click on a title to look inside that book (if available):
by Panel on Institutional Review Boards, Surveys, and Social Science Research, National Research Council, Committee on National Statistics, Board on Behavioral, Cognitive, and Sensory Sciences, Division of Behavioral and Social Sciences and Education
A major concern is that the linchpins of the protection system— institutional review boards (IRBs)—are overloaded and underfunded and so may not be able to adequately protect participants from harm in high-risk research, such as clinical ...
by Ming T. Tsuang, Mauricio Tohen, Peter Jones
The first concern is that all patients allocated to haloperidol were also treated with benztropine, an anticholinergic agent. The concern is that this does not reflect established clinical practice (many reserve anticholinergics for patients who suffer ...
Interfacing Sciences and Engineering with Monitoring and Risk Analysis by Robert L. Jolley, Rhoda G.M. Wang
Neal Navarro and Bill Quan INTRODUCTION In assessing a hazardous waste disposal facility, the main concern is the risk or possible risk to the public health or the environment posed by the operation of the facility. To identify this risk one ...
The Theory and Practice of Research for the Creative Industries by Hilary Collins
A further concern is that of contamination. This may arise where data from the pilot study are included in the main results and where pilot participants are included in the main study, but new data are collected from these people. If your research ...
Status, Opportunities and Challenges, Recommendations of the Southeast Bioenergy Roundtable by Phillip C. Badger
A concern is that land near wetlands and important to wetland function could be drained to grow biomass crops High biomass crop productivity can be attained under these conditions. Sites with poorly drained, high-organic soils in areas like ...
by Brian MacDonald
An acute concern is the future ...
Changing Global Environments by International Social Science Council, United Nations Educational, Scientific and Cultural Organization
Though greenhouse gas emissions have many sources, the major area of concern is the burning of fossil fuels. This happens predominantly in the North, though China and India's recent industrial development has contributed significantly.
by Thom Brooks
The first concern is that the systematic reading is uneven in its application. We might expect a systema— tic reading to draw special attention to the relation between a text and a larger philosophical system. This reading would demonstrate ...
Social Assistance in Australia, Finland, Sweden and the United Kingdom by OECD
A further underlying concern is that children raised in long-term non-employed families which are dependent on social 67 68 assistance may, in turn, perform poorly at school, leave. Countering exclusion and promoting independence The risk ...
by Emel Thomas
The first major concern is that almost all of the expansion in this higher education sector has been sponsored by State funding. If the government experiences revenue problems, cutbacks in the system will be inevitable. The financing of tuition ...
The Environment and Humankind by Ian Douglas, Richard John Huggett, Mike Robinson
This is not to say that human geography was entirely oblivious to qualitative aspects of life before then, simply that the traditional preoccupation with natural resources, production and population characteristics tended to dominate any concern ...
by Noel Castree, Alisdair Rogers, Rob Kitchin
It can be seen as a geographical attempt to marry together the concerns of the three strands of left thinking in the academic and the wider world, namely: the ' social left' concern with work, income, and employment, the 'cultural left' concern with ...
by Thomas A. Schwandt
phenomena are a central concern in the literary turn in the social sciences. Experiments with multivoiced, dialogic, and polyphonic texts are, in part , ...
For ESL Students by Raja Tewfik Nasr
concern noun interest, business ...
by Donald Rutherford
concern. (510). A commercial organization,usually afirm, whichis expectedto continue to operate for the foreseeable future. going. rate(820). A wage rate whichis regarded asthe acceptable pay at a particular time for an occupational ...
by Lawrence C. Becker, Charlotte B. Becker
If this is all it takes to be p-just, then Plato cannot reasonably claim that p-justice requires concern for the good of others. The deviant people, however, are meant to show that p-justice requires more than the steady pursuit of our rational plans.
by Clive N. Svendsen, Allison D. Ebert
Significant ethical and moral concerns arose over the potential for abuse of newly developed biotechnologies, and rising concern among many religious groups over the potential for fertilized embryos, viewed by many as sacred human lives, ...
Online dictionaries and encyclopedias with entries for
Concern
Click on a label to prioritize search results according to that topic:
Photos about
Concern
Click on an item to view that photo:
If you need related images for an article or a report, you can download stock photos:
More...
Video language resources about
Concern
Click on an item to play that video:
View more videos about Concern Troll, Going concern, and To Whom It May Concern.
See also the pronunciation examples of Concern!
Quotes about
Concern
I like that I am poor,
That'd fetch me others' concern.
I like that I fall ill,
That'd earn me others' concern.
I like that I am aged,
That'd grant me others' concern.
Such occasions failing,
I'd pretend like those.
28.07.2009 (Rm. Shanmugam Chettiar)
more quotes about concern...
Scrabble value of C3O1N1C3E1R1N1
The value of this 7-letter word is 11 points. It is included in the first and second editions of the Official Scrabble Players Dictionary.
Share this page
Next...
Go to the usage examples of Concern to see it in context!