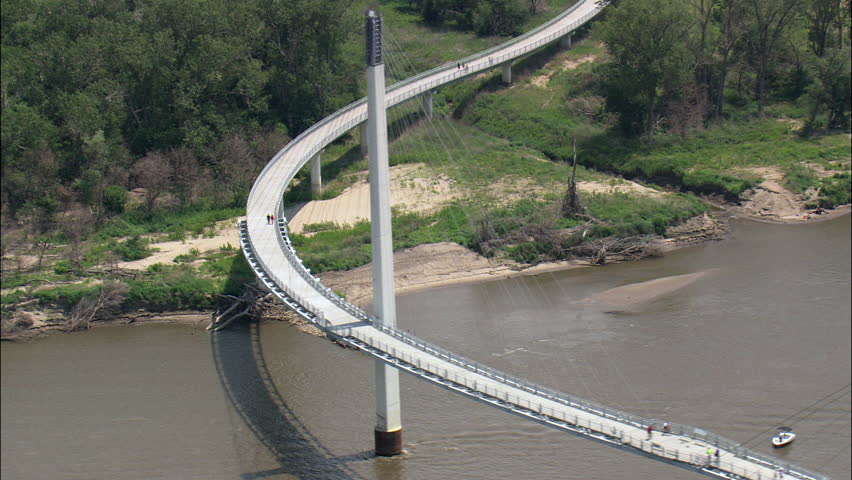 Bob
The word bob is considered to be an easy one, according to the Dale-Chall word list, which includes 3000 words that all fourth-grade American students should know and understand.
Definition of the noun
bob
What does bob mean as a name of something?
noun - plural: bobs / bob (money)
a former monetary unit in Great Britain
a hair style for women and children; a short haircut all around
a long racing sled (for 2 or more people) with a steering mechanism
a hanging weight, especially a metal ball on a string
a small float usually made of cork; attached to a fishing line
a short or shortened tail of certain animals
a short abrupt inclination (as of the head)

example

: he gave me a short bob of acknowledgement

lexical domain

: Acts - nouns denoting acts or actions

more generic words

: inclination / inclining

= the act of inclining
Alternative definition of the noun
bob
noun
A bobbing motion.
A bobber.
A curtsy.
A bob haircut.
The dangling mass of a pendulum or plumb line.
The docked tail of a horse.
A short line ending a stanza of a poem.
The short runner of a sled.
A shilling.
An unspecified amount of money.
abbreviation of shishkabob
[computer graphics] A graphical element, resembling a hardware sprite, that can be blitted around the screen in large numbers.
Definition of the verb
bob
What does bob mean as a doing word?
verb - inflections: bobbed, bobbing
move up and down repeatedly

syntax

:

Syntactic formula
Example for the syntactic formula
there [Verb] [

Theme

, indefinite]
There fluttered a flag (over the fort)
[

Agent

- intentional control] [Verb] [

Theme

]
The patriots waved the flag
[

Theme

- concrete object] [Verb]
A flag fluttered
[

Theme

- concrete object] [Verb] [

Locative Preposition

] [

Location

]
A flag fluttered over the fort | Bees are swarming in the garden
[

Locative Preposition

] [

Location

] [Verb] [

Theme

]
In the aquarium swam a striped fish | Over the fort fluttered a flag

Verbs of Existence (with the same syntax): bow, creep, dance, drift, eddy, falter, flap, float, flutter, hover, jiggle, joggle, oscillate, pulsate, quake, quiver, revolve, rock, roil, rotate, shake, stir, sway, swirl, teeter, throb, totter, tremble, undulate, vacillate, vibrate, waft, wave, waver, wiggle, wobble, writhe.

lexical domain

: Motions - verbs of walking, flying, swimming

more generic word

: move

= move so as to change position, perform a nontranslational motion

more specific terms

:

dabble

= bob forward and under so as to feed off the bottom of a body of water

bob around / bob about

= move up and down with no specific path

ride a bobsled
remove or shorten the tail of an animal
make a curtsy; usually done only by girls and women; as a sign of respect

syntax

:

Syntactic formula
Example for the syntactic formula
[

Agent

- being] [Verb]
The princess curtseyed
[

Agent

- being] [Verb] [

Theme

]
The princess curtseyed her assent
[

Agent

- being] [Verb] [

Theme

] to [

Recipient

]
The princess curtsied her assent to the queen
[

Agent

- being] [Verb] at / to / towards / for [

Recipient

]
The princess curtseyed to the queen

Verbs Involving the Body (with the same syntax): bow, curtsey, genuflect, kneel, salaam, salute.

lexical domain

: Communication - verbs of telling, asking, ordering, singing

synonym of bob

: curtsy

cut hair in the style of a bob

examples

: Bernice bobs her hair these days! | They bob their hair

syntax

:

Syntactic formula
Example for the syntactic formula
[

Agent

- being] [Verb] [

Patient

]
Celia brushed her hair | Celia brushed the baby's hair | Marlene dressed the baby | Sheila groomed the horse | The hygienist flossed my teeth

Verbs of Grooming and Bodily Care (with the same syntax): braid, brush, clip, coldcream, comb, condition, crimp, crop, curl, cut, dye, file, gel, henna, highlight, lather, manicure, paint, part, perm, plait, pluck, powder, rinse, rouge, set, shampoo, soap, style, talc, tease, towel, trim, wave, wax.

lexical domain

: Body Actions - verbs of grooming, dressing and bodily care
Alternative definition of the verb
bob
verb
[intransitive] To move gently and vertically, in either a single motion or repeatedly up and down, at or near the surface of a body of water.
[transitive] To move (something) as though it were bobbing in water.
To curtsy.
[transitive] To cut (hair) into a bob haircut.
[transitive] To shorten by cutting; to dock; to crop
Short form of bobsleigh
People
There are other people with in their name, like Bob All, Bob Ari, Bob Ash, Bob Bee, Bob Cea, Bob Coe, Bob Cox, Bob Coy, Bob Das, Bob Day and many others.
Group
Bob were an Indie pop band from North London, England, formed in 1985.
Characters
Bob is a fictional character in the Tekken fighting video game series, making his first appearance in the series in Tekken 6.

occupation: Martial artist
created by Namco

Bob is a fictional character in the book series The Dresden Files and its TV series adaptation, in which he is portrayed by Terrence Mann.

also known as Hrothbert of Bainbridge

Bob refers to a series of ASCII character that was created by Devon Ziegler in November of 2013 as a backlash against what he perceived to be restrictive and unfair measures with the YouTube Comments Protocol. Specifically the recent change that required someone to have an active Google+ account in order to post comments on YouTube. It is used to fight the terrible changes to YouTube through SPAM.
There are other characters with in their name, like Bob's, T-Bob, Bob Ho, Jim Bob, Two Bob, Bob Cain, Bob Cole, Bob Dick, Bob Dill, Bob Ford, Bob Funk, Bob Gage, Bob Gray, Bob Hale, Bob Hart, Bob Kane, Bob Lang, Bob Neal, Bob Owen.
Films
"BOB" a.k.a. "Syndicate" is an isometric real-time tactical game from Bullfrog Productions created in 1993. It is the first title in the Syndicate series. An expansion pack, Syndicate: American Revolt, a sequel, Syndicate Wars, and a reboot Syndicate have also been released. The original game and expansion pack were re-released together in 1996 as Syndicate Plus.
Bob is a short-lived American television situation comedy which ran on CBS from September 18, 1992 until December 27, 1993. It was the third starring-vehicle sitcom for Bob Newhart, and proved to be far less successful than The Bob Newhart Show and Newhart, his previous outings with the network. Bill Steinkellner, Cheri Steinkellner, and Phoef Sutton comprised the creative writing team behind the show. The series was produced by Paramount Television. All 33 half-hour episodes became available on DVD April 3, 2012.

begun on and completed on (22 years ago)
33 episodes of 30 minutes each, in 2 seasons
country: United States of America
regular cast:
genres: Sitcom, Comedy
award: - Primetime Emmy Award for Outstanding Main Title Theme Music nomination for Lee Holdridge

"Bob" is a 2010 short animation and comedy film written by Jacob Frey and Stefanie Ren and directed by Jacob Frey and Harry Fast.
Place
Bob a.k.a. Bora Bora Airport, also known as Motu Mute Airport, is an airport serving the island of Bora Bora in French Polynesia. It is located on the islet of Motu Mute.
Miscellanea
Bob a.k.a. Bolivian boliviano: The boliviano is the currency of Bolivia. It is divided into 100 cents or centavos in Spanish. Boliviano was also the name of the currency of Bolivia between 1864 and 1963.
Bob: A bob is the weight on the end of a pendulum most commonly, but not exclusively, found in pendulum clocks.
BOB, or 4-bromo-2,5,beta-trimethoxyphenethylamine, is a lesser-known psychedelic drug. It is the beta-methoxy analog of 2C-B. BOB was first synthesized by Alexander Shulgin. In his book PiHKAL, the dosage range is listed as 10–20 mg, and the duration listed as 10–20 hours. BOB produces an altered state of consciousness, tinnitus, a pleasant tingling throughout the body, and a sense of awareness. Very little data exists about the pharmacological properties, metabolism, and toxicity of BOB.
Bob a.k.a. Aweer language: Aweer, also known as Boni, is a Cushitic language spoken in Kenya. Historically known in the literature by the derogatory term Boni, the Aweer people are foragers traditionally subsisting on hunting, gathering, and collecting honey. Their ancestral lands range along the Kenyan coast from the Lamu and Ijara Districts into Southern Somalia's Badaade District.

also known as Aweer, Aweera, Waboni, Wata, Wata-bala, Bon, Wasanye, Ogoda, Waata, Sanye, Boni, Boni Language

Bob is a nickname, generally for Robert.
Printed dictionaries and other books with definitions for
Bob
Click on a title to look inside that book (if available):
by M. Anthony Phillips
Bob is the editor and chief of Gladiator Magazine, a boxing magazine that is facing extinction or a takeover by a rival company. Bob is a short man who indulges heavily in the accesses of life, including wine, women and expensive cigars.
A Project a Week to Help You Prepare for the Unpredictable by David Nash
BOB, bob, or B.o.B means "Bug Out Bag." A BOB is a small bag ...
by Cindy Barden
• Bob walked the dog. (Bob is the subject, walked is the active ...
by Dr. Daniel Kern
Bob is a student Therefore, Bob is a human. In this argument, if the premises are true (which we will assume for the moment), the conclusion MUST be true, it cannot be false. So we say the support relationship here is absolute. Arguments in ...
by Bob Elling, Kirsten M. Elling
Bob is a clinical instructor for Albany Medical Center assigned to teach in the paramedic program at Hudson Valley...
Bob is an author/coauthor of many CengageLearning titles in addition to Paramedic Exam Review, 36, including: Principles ...
A Library of Universal Knowledge and an Unabridged Dictionary of the English Language ...
BOB, n. 666 [Gee]. babag, a tassel: W. bagad, a cluster: Ger. bebe'n, to shake]: any small thing playing loosely at the end of a string; the float of a fishing-line which pops up and down; a knot of worms on a string used in fishing for eels; a blow; ...
American poet During the 1990s Bob Holman became one of the most visible advocates for poetry in the United States as producer of the cable channel MTV's "spoken word" videos and the Public Broadcasting Service television ...
by Russell Schneider
Bob Feller (1946) Home runs: 1942: Lou Boudreau ( Polo ...
by Michael Flood, Judith Kegan Gardiner, Bob Pease, Keith Pringle
Michael Flood, Judith Kegan Gardiner, Bob Pease, Keith Pringle. 'high reproductivevalue', a stringent criterion thatis relaxed for shortterm mateships. Reproductivevalueis a concept associated with demographic analysesof fitness ( survival ...
by John Blackman
bob Old slang term for what ...
by Karel van der Toorn, Bob Becking, Pieter Willem van der Horst
Karel van der Toorn, Bob Becking, Pieter Willem van der Horst. ENTRIES. Ab - Father Abaddon Abba Father Abel Abomination Abraham Adam Adat Addirim — Noble Ones Adon —Lord Adonay *Lord; Yahweh Adonis Adrammelech Aeneas ...
Online dictionaries and encyclopedias with entries for
Bob
Click on a label to prioritize search results according to that topic:
Photos about
Bob
Click on an item to view that photo:
If you need related images for an article or a report, you can download stock photos:
More...
Videos about
Bob
Click on an item to play that video:
View more videos about The Bob, Two Bob, Bob Hope, Bob Dylan, Bob Errey, Bob Flaws, Bob Lazar, Plumb bob, Bob Hughes, Bob Malach, Bob Marley, Bob Taylor, Bob Avakian, Bob Chapman, Bob Haircut, Bob Proctor, Bob Sanders, Bob Stevens, Bob Thurman, Alice and Bob, and Bob Schneider.
See also the pronunciation examples of Bob!
Sign language
Click on an item to play that video:
Quotes about
Bob
If I wasn't Bob Dylan, I'd probably think that Bob Dylan has a lot of answers myself. (Bob Dylan)
more quotes about bob...
Scrabble value of B3O1B3
The value of this 3-letter word is 7 points. It is included in the first and second editions of the Official Scrabble Players Dictionary.
Anagrams of
B
O
B
What do you get if you rearrange the letters?
See also the blanagrams of Bob!
Share this page
Next...
Go to the usage examples of Bob to see it in context!