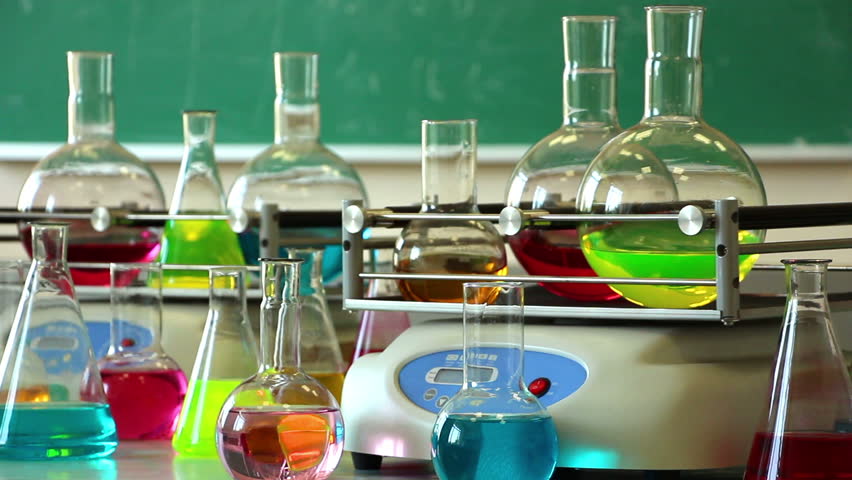 Agitate
Agitate appears in the following palindrome (phrase that reads the same backward as forward):
"Deliver pots Ron made Brett upset at!" I gasp, as saps agitate, sputter, bedamn or stop, reviled.
View more palindromes!
Video footage: Laboratory shaker agitate four round and conic glass flasks filled with solutions of different colors. Other glasswares stand around. Focus is slightly less on the back (blue) flask. Lock down.
Play/pause
Buy footage
Find more
Definition of the verb
agitate
What does agitate mean as a doing word?
verb - inflections: agitated | agitating | agitates
try to stir up public opinion
cause to be agitated, excited, or roused

examples

: The bad news will agitate him | The good news will agitate her

syntax

:

Syntactic formula
Example for the syntactic formula
[

Cause

] [Verb]
The clown amused
[

Cause

] [Verb] [

Experiencer

]
The clown amused the children
[

Cause

] [Verb] [

Experiencer

] [Adjective]
That movie bored me silly
[

Cause

] [Verb] [

Experiencer

] with [Oblique]
The clown amused the children with his antics
[

Cause

, genitive]'s [Oblique] [Verb] [

Experiencer

]
The clown's antics amused the children
[

Experiencer

- being] [Verb] [Adverb]
Little children amuse easily

Verbs of Psychological State (with the same syntax): abash, affect, afflict, affront, aggravate, aggrieve, agonize, alarm, alienate, amaze, amuse, anger, annoy, antagonize, appall, appease, arouse, assuage, astonish, astound, awe, baffle, befuddle, beguile, bewilder, bewitch, boggle, bore, bother, bug, calm, captivate, chagrin, charm, cheer, chill, comfort, concern, confound, confuse, console, content, convince, cow, crush, cut, daunt, daze, dazzle, deject, delight, demolish, demoralize, depress, devastate, disappoint, disarm, discombobulate, discomfit, discompose, disconcert, discourage, disgrace, disgruntle, disgust, dishearten, disillusion, dismay, dispirit, displease, disquiet, dissatisfy, distract, distress, disturb, divert, dumbfound, elate, electrify, embarrass, embolden, enchant, encourage, enervate, engage, engross, enlighten, enliven, enrage, enrapture, entertain, enthrall, enthuse, entice, entrance, exasperate, excite, exhaust, exhilarate, fascinate, fatigue, faze, flabbergast, flatter, floor, fluster, frighten, frustrate, gall, galvanize, gladden, gratify, grieve, harass, harm, haunt, hearten, horrify, humble, humiliate, hurt, hypnotize, impair, impress, incense, inflame, infuriate, inspire, insult, interest, intimidate, intoxicate, intrigue, invigorate, irk, irritate, jade, jar, jollify, jolt, lull, madden, menace, mesmerize, miff, molest, mollify, mortify, move, muddle, mystify, nauseate, nettle, numb, obsess, occupy, offend, outrage, overawe, overwhelm, pacify, pain, peeve, perplex, perturb, pester, pique, placate, plague, please, preoccupy, provoke, puzzle, quench, rankle, ravish, reassure, recharge, refresh, rejuvenate, relax, relieve, repel, repulse, revitalize, revolt, rile, roil, ruffle, sadden, satiate, satisfy, scandalize, scare, shake, shame, shock, sicken, sober, solace, soothe, spellbind, spook, stagger, startle, stimulate, sting, stir, strike, stump, stun, stupefy, surprise, tantalize, taunt, tease, tempt, terrify, terrorize, threaten, thrill, throw, tickle, tire, titillate, torment, torture, touch, transfix, transport, trouble, try, unnerve, unsettle, uplift, upset, vex, weary, worry, wound, wow.

lexical domain

: Emotions - verbs of feeling

antonym of agitate

: calm

more specific terms

:

exert oneself continuously, vigorously, or obtrusively to gain an end or engage in a crusade for a certain cause or person; be an advocate for
move very slightly
move or cause to move back and forth
change the arrangement or position of

lexical domain

: Contact - verbs of touching, hitting, tying, digging

more generic words

: displace / move

= cause to move or shift into a new position or place, both in a concrete and in an abstract sense

more specific words

:
Alternative definition of the verb
agitate
verb
To move with a violent, irregular action; as, the wind agitates the sea; to agitate water in a vessel.
[rare] To move or actuate. --Thomson.
To stir up; to disturb or excite; to perturb; as, he was greatly agitated.
To discuss with great earnestness; to debate; as, a controversy hotly agitated. --Boyle.
To revolve in the mind, or view in all its aspects; to contrive busily; to devise; to plot; as, politicians agitate desperate designs.
Group
Agitate is a musical group.
album: "Six Brew Bantha / Agitate"
Music
"Agitate" is a musical album of Axis.
Printed dictionaries and other books with definitions for
Agitate
Click on a title to look inside that book (if available):
The Allegretto Agitate is a very sweet movement, and the Adagio Religioso in ...
by Murali Mohan Hundigam
— chemistry Stint—scrimp, skimp Stipulated condition/stipulation—proviso Stir— prison Stir—agitate, rouse Stir emotionally—excite Stir from inactivity—rouse Stir fry ...
by Sir Thomas Edward Thorpe
Oil solution, Agitate with dilute HS0, and separa". Wash residual aqueous liquid no longer reddens litmus. F. solution of oil in other. Add a few drops of phenolphthalein solution. Thengradually, with repeated shaking, a solution of 2 ...
I. Efïk and English, II. English and Efïk by Hugh Goldie
To agitate ; to ruffle, as a breeze the surface of water. Ofi'm enyeiie akpa, ...
in two parts. I.- Efïk and English. II.- English and Efïk
To agitate ; to ruffle, as a breeze the surface of water. Ofim enyefie akpa, v ...
by Samuel Johnson
(see AGITATE and AGIratios), that which may be ...
by Ronny J. Coleman
Adulterated Agitate way that the substance is only available slowly. Clay and highly organic materials tend to adsorb pesticides rather than absorb them. Adulterated Contaminated or made impure. Advance of a Signal (RR) The side of the ...
by Robert B. Costello
agitate. twentieth century might be known as the age of the computer. Noun. 0 1. To make or become old: Having a hard life can age a person. 2. To become ready to be used: Some cheese tastes better after it ages. Verb. age (aj) noun, plural ...
Online dictionaries and encyclopedias with entries for
Agitate
Click on a label to prioritize search results according to that topic:
Usage statistics about
agitate
The following statistics are based on the British National Corpus, so they are representative for the British English from the later part of the 20th century, both spoken and written.
Distribution of usage frequency for the most common synonyms of the verb agitate:
Comparison of usage frequency between the verb agitate and its most common antonym:
Photos about
Agitate
Click on an item to view that photo:
ALI AGITATE
Photo credit: canebisca
If you need related images for an article or a report, you can download stock photos:
More...
Video language resources about
Agitate
Click on an item to play that video:
See also the pronunciation examples of Agitate!
Quotes about
Agitate
A reporter is always concerned with tomorrow. There's nothing tangible of yesterday. All I can say I've done is agitate the air ten or fifteen minutes and then boom -- it's gone. (Edward R. Murrow)
more quotes about agitate...
Scrabble value of A1G2I1T1A1T1E1
The value of this 7-letter word is 8 points. It is included in the first and second editions of the Official Scrabble Players Dictionary.
Share this page
Next...
Go to the usage examples of Agitate to see it in context!